Amazon launches 1 local solar farm, on track for another
Published: Jul. 19, 2023 at 9:28 AM EDT
WAYNESBORO, Ga. (WRDW/WAGT) - Amazon says it's on track to launch its second solar farm in Burke County, and a new one in Warren County is now online.
The online retail giant says it's supporting a growing number of new renewable energy projects across Georgia that will provide clean electricity to power local homes and businesses and help power Amazon operations. Those include Amazon's fulfillment center in Appling and a sortation center in the same industrial park.
Amazon is announcing three new solar farms in Georgia, bringing the company's renewable energy portfolio in the state to a total of eight projects. The newest solar projects will be located in Wheeler, Burke and Oglethorpe counties.
The Burke County facility will be Amazon's second one there. The first was announced in 2021.
In addition, two other Amazon solar farms, Bulldog Solar in Warren County, and Sonny Solar in Elbert County, recently began operating.
Once all eight projects are fully operational, they're expected to generate more than 1,300 gigawatt hours of clean energy, which is the equivalent amount of electricity needed to power more than 123,000 U.S. homes each year.
Amazon says it's the largest corporate purchaser of renewable energy globally, with more than 400 projects worldwide. Amazon currently has a total of 30 renewable energy projects across the Southeast region alone – enough to power more than 713,000 U.S. homes each year.
At Bulldog Solar, Georgia residents Jhalexis Lee, 22, and Cameron Swinson, 21, both helped install the site's solar panels and have launched new careers as solar technicians after graduating from the PowerUp Program, which helps workers gain green job skills and receive ongoing technical training for careers in renewable energy.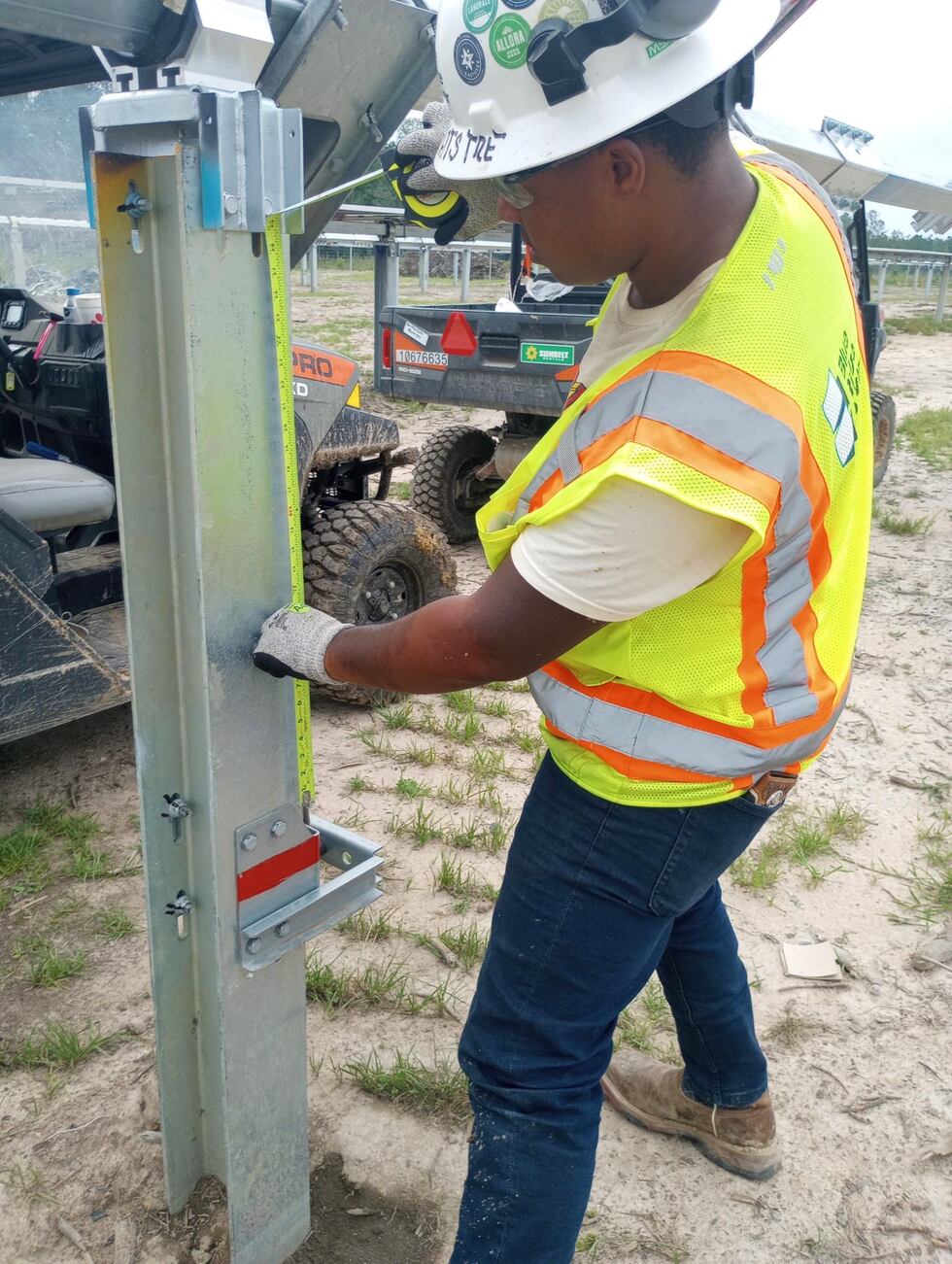 The PowerUp Program is led by Blue Ridge Power, a strategic construction partner of Pine Gate Renewables, the utility scale solar developer and owner of the Bulldog Solar project.
Lee, a former warehouse operator and single mother, joined the program soon after her son was born in 2022 to seek a better career path.
"I do my job for him, and when he graduates from high school, I'll tell him he should work in solar," she said. "I'm often the only woman out in the solar field and it feels good to prove that women can do this job too."
Swinson joined PowerUp after working as an embalmer at his aunt's funeral home. After helping build Bulldog Solar, he is now located in Mississippi, building additional solar projects.
"I previously had no knowledge of solar, and now I plan to move up in the field and seek a higher position," he said. "It's wonderful."
To see Amazon's renewable energy projects around the world, visit an interactive map.
Copyright 2021 WRDW/WAGT. All rights reserved.