Daily Forecast | The latest from First Alert Meteorologist Tim Strong
Heating up for the week ahead. Few isolated late week storms.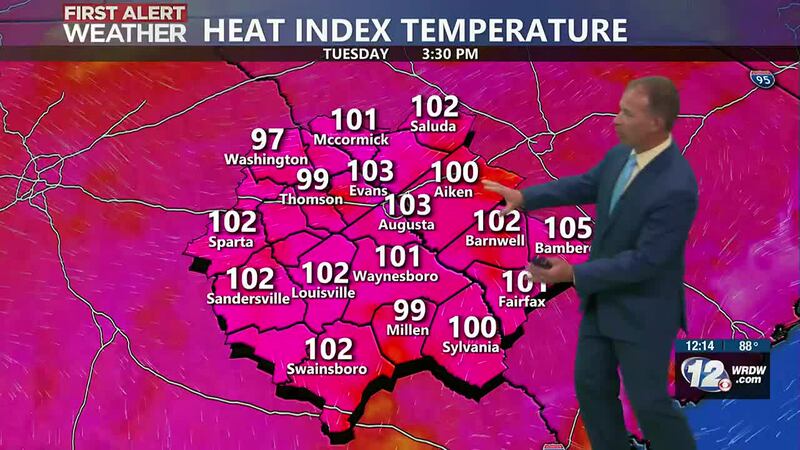 Published: Jul. 17, 2023 at 6:32 AM EDT
AUGUSTA, Ga. (WRDW/WAGT) - Hazy sunshine as our temps. will be heating up in the 90s. Afternoon highs will be in the middle 90s with heat index values near 101 degrees and winds from the west at 5 to 10 mph.
Rain chances will remain very slim Tuesday through Thursday with temperatures running about 5 degrees above average. Afternoon highs will be in the upper 90s to near 100 degrees Tuesday, Wednesday, and Thursday with feels like temperatures between 104 and 108 each afternoon.
The high pressure responsible for the hot and dry conditions slowly breaks toward the end of the week, meaning we can expect a better chance of late-day storms.
Copyright 2023 WRDW/WAGT. All rights reserved.