Daily Forecast | The latest from First Alert Meteorologist Tim Strong
Hot and muggy with a few storms each afternoon through the weekend. Heat Index 100-105°+.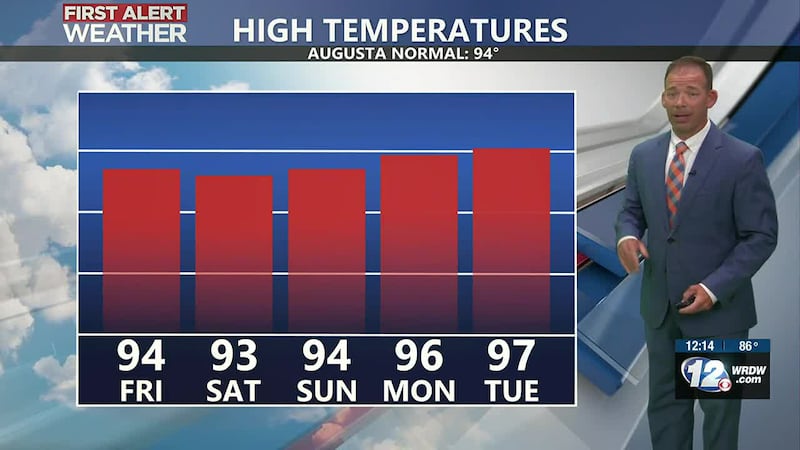 Published: Jul. 14, 2023 at 7:35 AM EDT
AUGUSTA, Ga. (WRDW/WAGT) - Today will be similar to Thursday with highs in the mid-90s and feel like temperatures up to 105°. Isolated showers and storms will be possible in the afternoon. Winds will be out of the south-southwest between 5-10 mph.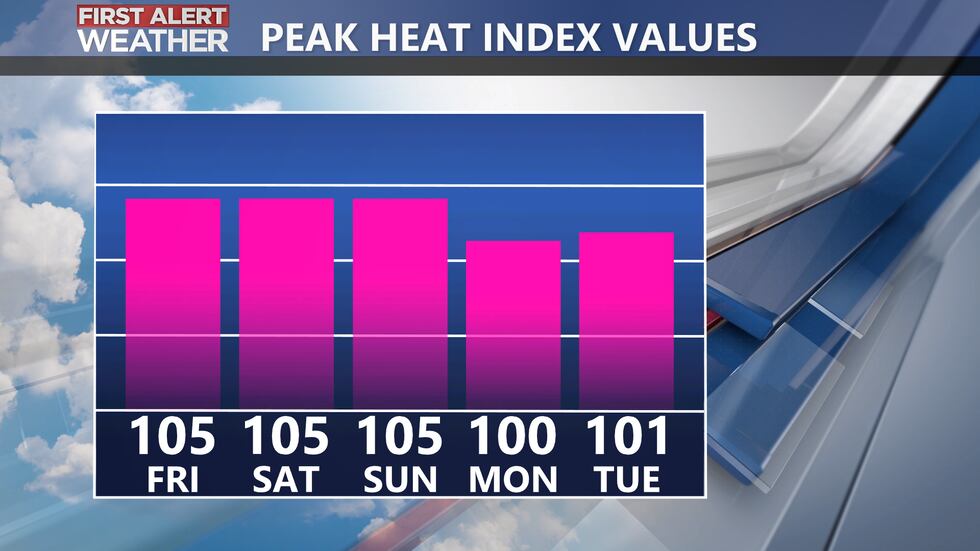 Heat index values could be up to and over 105 this weekend with highs staying in the mid-90s. Scattered storm look possible Saturday, and rain could start a littler earlier in the afternoon than Thursday and Friday. There is a marginal flood risk for Saturday and Sunday for heavy downpours leading to minor flooding issues.
Morning lows Sunday will be muggy in the mid-70s and afternoon highs will be hot in the mid-90s. Isolated storms are possible in the afternoon through around sunset.
Next week looks even hotter with highs in the mid to upper 90s Tuesday through Thursday. Keep it here for updates through the weekend.
Copyright 2023 WRDW/WAGT. All rights reserved.