Daily Forecast | The latest from First Alert Meteorologist Tim Strong
July heat sticks around all week. Few storms each afternoon Thursday through the weekend.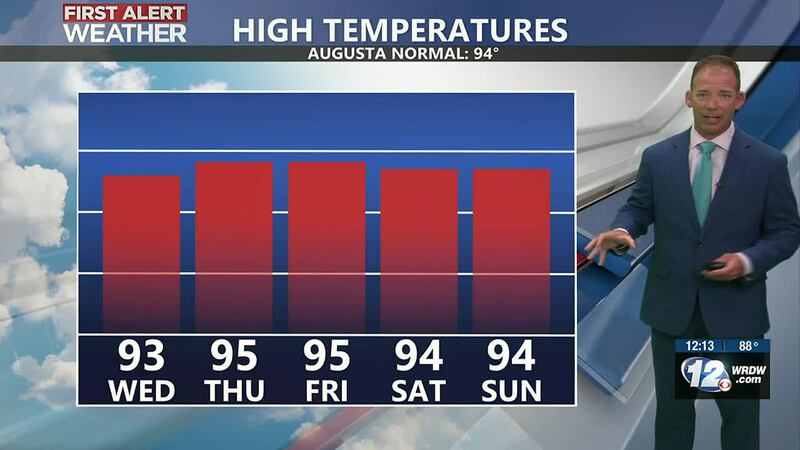 Published: Jul. 12, 2023 at 6:34 AM EDT
AUGUSTA, Ga. (WRDW/WAGT) - Today will be similar to Tuesday with afternoon highs in the low to mid-90s. Heat index values will get close to 100. Mostly dry again - an isolated shower/storm is possible - with winds out of the south generally less than 10 miles per hour.
Thursday will be a little more humid with highs in the mid-90s but feel like temperatures between 100-105°. Isolated showers and storms will be possible Thursday afternoon - there is a marginal risk for a few storms to briefly turn severe. Winds will be out of the south-southwest between 5-10 mph.
Friday will be similar to Thursday with highs in the mid-90s - but feel like temperatures up to 105°. Isolated showers and storms will be possible in the afternoon.
Heat index values could be up to and over 105 this weekend with highs staying in the mid-90s. Isolated to scattered storm chances will be with us Saturday and Sunday afternoon. Keep it here for updates during the week.
Copyright 2023 WRDW/WAGT. All rights reserved.