Daily Forecast | The latest from First Alert Meteorologist Tim Strong
Drier outlook through Wednesday. Seasonable heat and storm chances end of week.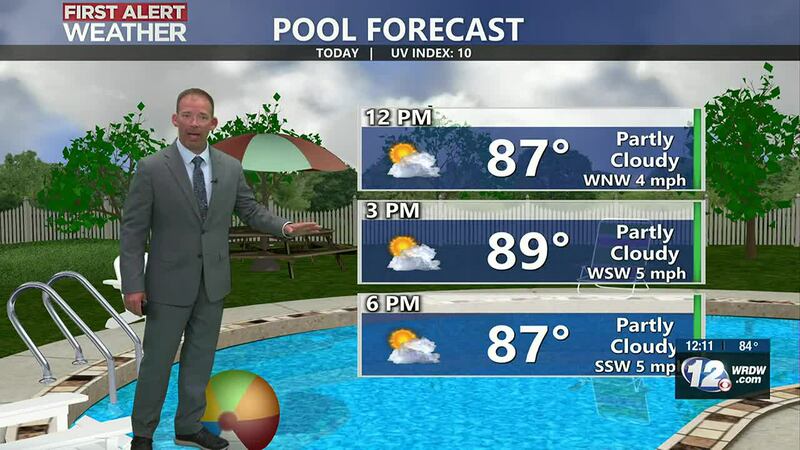 Published: Jul. 11, 2023 at 6:40 AM EDT
AUGUSTA, Ga. (WRDW/WAGT) - Lows will drop down into the upper 60s under clear skies. Winds will be light to calm through the early morning hours.
Slightly drier air moves in over the next few days and should help keep storm chances low. Tuesday will be partly cloudy with high temperatures near 90 and winds will be light and variable. An isolated shower is possible but most of the area will stay dry.
Wednesday will be similar to Tuesday with morning lows in the upper 60s and afternoon highs in the low to mid-90s. Mostly dry again Wednesday with winds out of the south generally less than 10 miles per hour.
Afternoon storm chances and temperatures return to seasonal levels Thursday through the weekend with a 30 to 40 percent chance of storms each afternoon and highs in the middle 90s with lows in the lower to middle 70s. Heat index values could be up to and over 105 this weekend. Keep it here for updates during the week.
Copyright 2023 WRDW/WAGT. All rights reserved.