Daily Forecast | The latest from First Alert Meteorologist Tim Strong
Showers and storms today. Sunshine and seasonal highs rest of the week.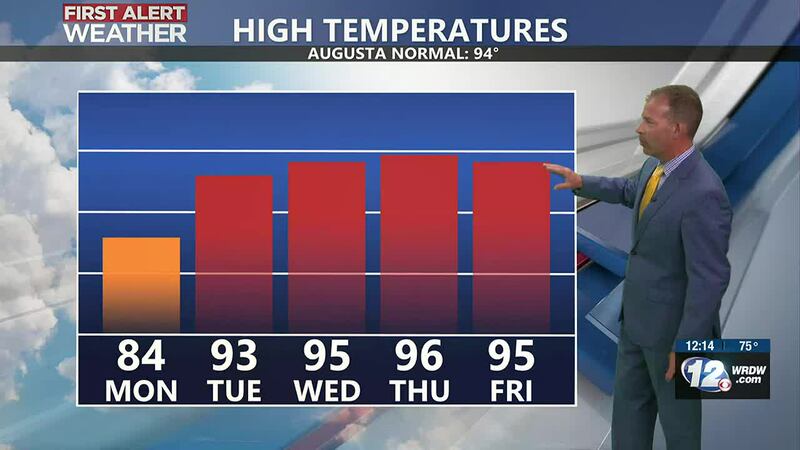 Published: Jul. 10, 2023 at 6:48 AM EDT
AUGUSTA, Ga. (WRDW/WAGT) - Showers and a few storms will continue through the early part of the day as a cold front moves into the region. Some rain may be heavy at times with a Marginal Risk for Flash Flooding. The chance of rain is 80 percent with most areas receiving a total of a .5″ - 1.0″. Highs will be in the upper 70s to low 80s with wind from the West at 6-12 mph.
Mainly dry weather returns Tuesday, Wednesday, and Thursday, as we take a break from the high humidity for a couple of days.
Tuesday looks like a great day for outdoor plans with sunny skies, lower humidity and highs in the lower 90s. Humidity will remain on the low side for this time of year Wednesday and Thursday, so no rain is expected. Highs on those days will be in the middle 90s with morning lows in the upper 60s.
Afternoon storm chances and temperatures return to seasonal levels with a 30 to 40 percent chance of storms each afternoon and highs in the middle 90s with lows in the lower to middle 70s.
Copyright 2023 WRDW/WAGT. All rights reserved.