Daily Forecast | The latest from First Alert Meteorologist Tim Strong
Heating up for Fourth of July Weekend. Mainly dry with only isolated afternoon storms.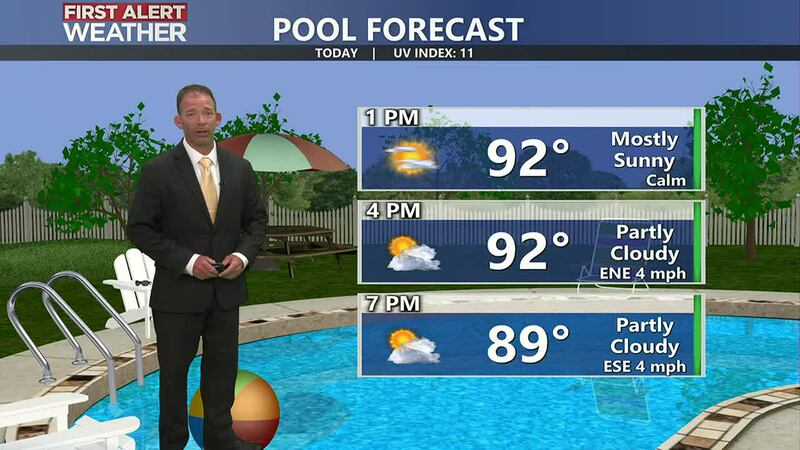 Published: Jun. 29, 2023 at 6:48 AM EDT
AUGUSTA, Ga. (WRDW/WAGT) - The warmest weather of the year so far is on the way today with mostly sunny skies and highs in the middle 90s. Humidity will be on the rise as well with heat index/feels like temperatures around 97 degrees. Winds will be light and from the east at 1 to 4 mph.
The warmup continues Friday headed into the holiday weekend. High temperatures will be in the middle to upper 90s starting Friday lasting through the weekend. Nights will be considerably warmer as well, thanks to high humidity, with overnight lows in the lower to middle 70s.
The hottest and most humid weather of the year so far arrives for the weekend when high temperatures will soar into the upper 90s with heat index values in excess of 105 degrees. Temperatures will remain above the average in the middle 90s Monday, Tuesday and Wednesday with overnight lows warmer than average in the middle 70s.
Dry weather can be expected Thursday, then scattered afternoon/evening storms return this weekend with a 30 percent chance Saturday lasting all the way through Wednesday of next week.
Copyright 2023 WRDW/WAGT. All rights reserved.