Daily Forecast | The latest from First Alert Meteorologist Tim Strong
Warm Weather On the Way With Highs In The 90s. Rain and Storms holding Off For A Bit.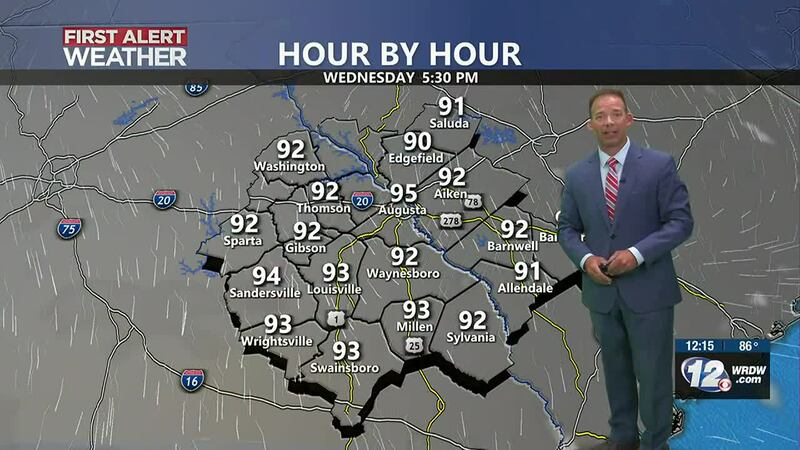 Published: Jun. 28, 2023 at 6:34 AM EDT
AUGUSTA, Ga. (WRDW/WAGT) -Mostly sunny skies this afternoon with seasonal highs around 93 degrees. Clear skies overnight into Thursday morning in the upper 60s to low 70s.
Starting Thursday temps will begin to warm into the mid-90s with highs close to 95°. The humidity is expected to return with heat index values ranging from 96°-102°. If you're planning on spending a large amount of time outside be sure to stay hydrated.
Temps will continue to warm into the upper 90s for the upcoming holiday weekend. Temps are expected to reach 98° Saturday afternoon with a 30% chance of scattered storms. Heat index values will range from 99°-105°.
A summer pattern is expected to setup next week with temps in the low 90s and scattered storms in the afternoon. Keep it here for the latest updates.
Copyright 2023 WRDW/WAGT. All rights reserved.