Daily Forecast | The latest from First Alert Meteorologist Tim Strong
Warm Weather On the Way With Highs In The 90s. Rain and Storms holding Off For A Bit.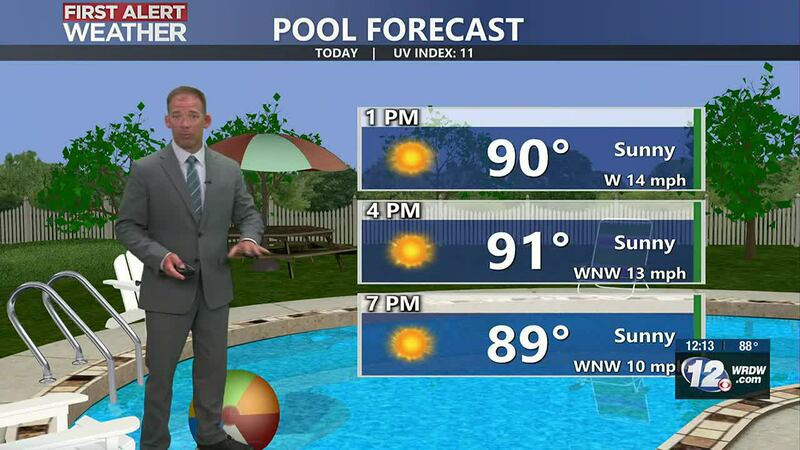 Published: Jun. 27, 2023 at 6:52 AM EDT
AUGUSTA, Ga. (WRDW/WAGT) - Today through Thursday looks mostly dry and sunny with temps remaining in the low to mid-90s. The humidity looks to remain high so feels like temps will likely range from 97- 104°. If you're planning on spending a large amount of time outside be sure to stay hydrated.
The actual temps will warm into the mid and upper 90s as we get closer to the end of the workweek and the upcoming weekend. Rain and afternoon storms chances will also return by Friday night and into the weekend.
Copyright 2023 WRDW/WAGT. All rights reserved.