Daily Forecast | The latest from First Alert Meteorologist Tim Strong
Flash flood risk through today. Drier and warmer this weekend.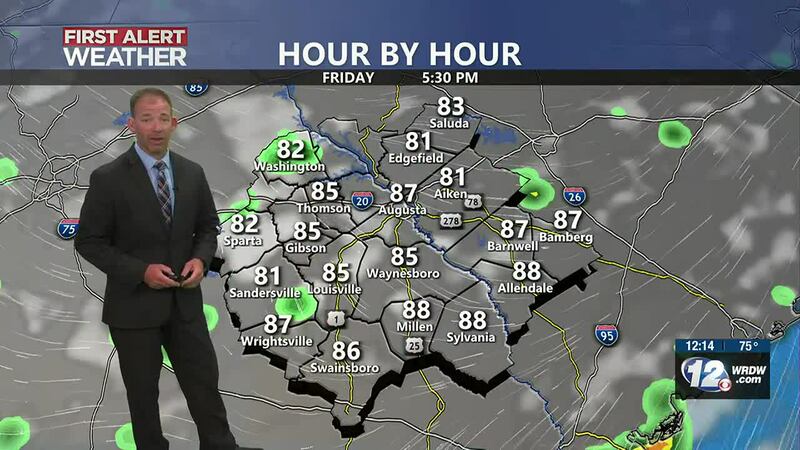 Published: Jun. 23, 2023 at 6:46 AM EDT
AUGUSTA, Ga. (WRDW/WAGT) - Storm chances will remain elevated as an upper-level low sits over Georgia. The low will continue to pinwheel showers and storms on and off through this afternoon, some of which could be on the stronger side. Any slow-moving storms may warrant a flash flood warning so the Weather Prediction Center has kept the entire CSRA under a marginal (1/5) risk for flash flooding issues through this afternoon.
The forecasted rainfall range across the region is 2″- 4″ with a few spots that receive back-to-back storms getting more. If you're in an area that floods easily make sure all drains are clear so the water has a place to go, check yard drains and street drains. Multiple locations saw a couple of inches of rainfall Thursday night as storms dumped torrential rainfall for hours.
This weekend the cut-off low is expected to move further to the north and east bringing the rain chances back down and causing the temperatures to return to near seasonal highs. Today's high temperatures are expected to reach into the mid-80s.
Seasonal highs will return just about every day next week in the low 90s with Monday being the only day with rain in the forecast.
Copyright 2023 WRDW/WAGT. All rights reserved.