Summer season brings festivals, fun to the Augusta region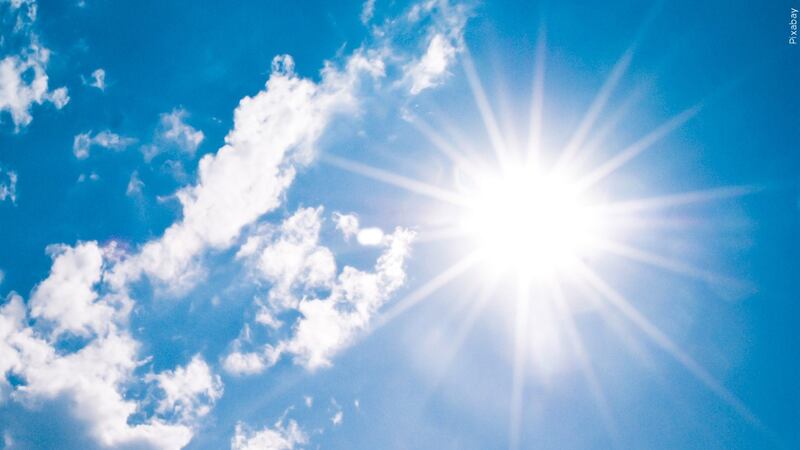 Published: Jun. 16, 2023 at 9:48 AM EDT
|
Updated: Jul. 18, 2023 at 10:02 AM EDT
AUGUSTA, Ga. (WRDW/WAGT) - Summer season in the CSRA brings events of all kind for everyone to enjoy and get the most out of their vacation.
Here are some upcoming events you can add to your calendar!
Back to School
It's back to school season, which means drives, events, and things to get ready for.
The Aiken County YMCA will host Fit 4 School Aiken and Augusta events including free supplies, haircuts, and healthcare screenings. There will be an additional event at the James Brown Arena the week school begins.
July 22 - 10 a.m. to 1 p.m.

Aug. 5 - 9:30 a.m. to noon
Aiken Technical College will host its annual Back to School Bookbag Drive. Successteam is giving away 1,500 bookbags, which will include school supplies. The free and public event will also feature representatives from area resources and organizations. Donations are accepted.
The Allendale Back-to-School Bash is at the Allendale-Fairfax High School football stadium.
July 22 - 9 a.m. to 11 a.m.
2nd Baptist Church host Community Back2Skol Giveaway and will be providing school supplies along with book bags, sponsored by various groups, and great entertainment provided by the S.T.E.M program, arts & crafts, foods, musical entertainment, and more.
The Washington County Sheriff's Office and Recreation Department, along with the Sandersville Police Department will host a Back to School Splash. The event will have food, beverages, waterslides, inflatables, face painting, school supplies, and more, located at Kaolin Park in Sandersville.
July 22 - 11 a.m. to 3 p.m.
There's a back-to-school event at The Hub and the community partners including the Augusta University Literacy Center.
July 22 - 11 a.m. to 1 p.m.
SRP Park will host Stuff The Bus Back-To-School Drive, where fans that bring school supplies will receive a voucher good for a free hot dog and be entered to win an Apple TV courtesy of WOW! as well as a game-worn jersey to be given away at the game. Fans not attending the game can drop off donations in advance at the box office. All donations will benefit the United Way of the CSRA.
Warren County Back-to-School Bash at Hillvue Heights Church.
July 25 - 3 to 4:30 p.m.
Grovetown Back-to-School Bash is from 6 p.m. to 9 p.m. Their goal is to not only pass out school supplies and free haircuts but also give out shoes.
5th Annual Knock Out the Need Book Bag Drive - Augusta Boxing Club will be giving away book bags, supplies, food and beverages.
Winfield Community will host Back to School Giveaway at Winfield Tiger Stadium with free food, games, and more! Donations will be accepted.
July 29 - 10 a.m. to noon
CSRA Mega Back to School Giveaway will have 5,000 bookbags for K-12 students at Good Shepherd Baptist Church.
July 29 - 11 a.m. to 2 p.m.
Answers Community Church will be handing out supplied filled backpacks, during its Back to School Giveaway. Pre-K thru 8th Grade while supplies last.
July 29 - 9 to 11:30 a.m.
Charitable
The Salvation Army of Augusta is collecting school supplies to help the children staying at the Center of Hope. The nonprofit is also asking for reusable water bottles and canned good donations. You can drop off your donations at the Center of Hope, the Kroc Center.
B-Might Enterprise will host the annual School Backpack and Supplies Drive. An event to help students get the supplies they need for school. Donations can be dropped off at 514 Shartom Road.
The Friends of the Aiken County Animal Shelter and the shelter are hosting a special Empty the Shelter event, reducing dog adoption fees to $25 or less and $10 for cats.
"Our kennels are full of incredible dogs right now," said Kathy Cagle, FOTAS programs coordinator. "We have yellow and chocolate Labrador Retrievers, Shepherds, Beagles, Pointers, you name it! Most are active in playgroups with other dogs, which makes them easier to integrate into homes with existing pets."
The Salvation Army will host Connection to Community events every month to serve local people and families in need. If you would like to join this month's event email the nonprofit.
Girls Night Inn Outreach will host a Morning of Service event at Gyles Park at 412 Park Avenue. The volunteers will help serve those in need by handing out assorted donation bags. The group is accepting the following donations: clothes, shoes, personal hygiene items, nonperishable food, and other basic necessary items.
Recreation/Entertainment
July 18 - First Responders Tuesday and SweetWater Brewing Company Souvenir Cup Special

July 19 - Warrior Wednesday, Fan Favorite Baseball Bingo, Corona Bucket Special, Silver Jackets Program

July 20 - College Night, fireworks, and Thirsty Thursday

July 21 - Braves BuzzFest, Feature Friday, and Spencer Strider Bobblehead Giveaway

July 22 - Military Appreciation Night, Braves Organist meet and greet, State Farm Family Saturday, and While Claw Pre-Game Concert

July 23 - Stuff the Bus Day with United Way of CSRA Fundraiser, Princess Day, Junior Jackets, Bark in the Park, and Sahlen Family Sunday
Third Thursday - Head over to downtown North Augusta for Third Thursday, with shopping, food, and live music to support local businesses event by North Augusta Forward.
Movies on the Green - Head over to the Augusta Common for movie night. There will be inflatables, games, face painting and food vendors, and of course the movie, DC League of Superpets, and admission is free!
July 21 - 7:30 to 10:30 p.m.

Aug. 18 - Sing 2
House on the River - For its second annual installment of warm vibes and house music. There will be an event every 4th Saturday of the month.
July 22 - 8 a.m. to 1 p.m.

Aug. 26 - 8 a.m. to 1 p.m.
Food Truck Friday - Head over to Evans Towne Center Park for food trucks, live music, beverage vendors, and more.
Kids
Summer Season The Neighborhood Camp - Themes like critter camp, space camp and pretend campout, kids will connect to nature while their imaginations soar. Each week, you can expect to sing songs, read great books, learn sign language, play games, build things, and make nature crafts.
Outdoor Adventures
The Augusta Canal - Teachers receive free boat tours along the Augusta Canal during July, Augusta Canal National Heritage Area's Teacher Appreciation Month.
Splash pads across CSRA - Click here to see all the local spots!
The Big Mo Drive-In Theater - Three double features each weekend during spring, summer and fall.
Heart of Augusta Tour, Cycle the Soul City - Cycle with Bike Bike Baby and experience the highlights of Augusta. You will explore the downtown core to discover amazing public art, historic sites, flavorful restaurants, local businesses, and the fingerprints of the Godfather of Soul.
Eco Explorers, Citizen Scientists - Become a scientist at Phinizy Swamp Center and Nature park.
Indoor fun
Girls Night Inn will host bowling night of fun at Stars and Strikes located at 3238 Wrightsboro Road. RSVP by July 26.
Summer movie series at the Columbia County Library- Different movies every Wednesday during Summer Learning. Get a break from the afternoon heat with a free movie.
Regal Cinemas' Summer Movie Express - Every Tuesday and Wednesday at 10 a.m. Regal theaters will show two different family-friendly movies at $2 per ticket.
Evans Cinemas' Summer Kid Show Series - Every Tuesday and Thursday through the end of July. Each week will feature a special screening of a family-friendly movie at 10 a.m. with $2 tickets, popcorn and drinks.
Bartender for a Day - Experiment the craft of making cocktails with renowned Augusta bartender. The demonstration includes hands-on education while making three different drinks.
Time Detectives, Augusta Museum of History - Help the Augusta Museum of History foil the plot of Reggie Racoon and his band of mischievous malcontents to restore the spacetime continuum.
Mystery at the Morris - As you tour this one-of-a-kind collection of Southern Art or by Southern artists watch out for a rogue "journalist," as they try to reveal the mystery.
Promenade and Paint - You'll first take a guided stroll through downtown Augusta stopping to appreciate the public art sculptures, murals, and art projects like Art the Box which turns a traffic box into a work of art.
The Curated Palette - In this behind-the-scenes experience, you'll engage with the curators of the Westobou Gallery and learn the ins and outs of selecting art for the gallery.
Canal to Cloth, A Day at the Mill - In this one of a kind experience, you'll see how the canal still generates power for Augusta today and plays a crucial role in the community of the river region.
Augusta's Black Caddies - You will learn about the lives of the caddies, you'll hear their highs and lows both on and off the golf course. And you get a chance to meet a living legend, ask him questions, and enjoy a lunch together.
Tea with mother of President Woodrow Wilson - Meet her in her home and learn about the Wilson family.
Copyright 2023 WRDW/WAGT. All rights reserved.