North Augusta's historic SnoCap gets $40K preservation grant
Published: Jun. 6, 2023 at 3:27 PM EDT
NORTH AUGUSTA, S.C. (WRDW/WAGT) - North Augusta's SnoCap drive-in has received a $40,000 grant from American Express and the National Trust for Historic Preservation.
The "Backing Historical Restaurants" grants are going to SnoCap and 24 other historic small restaurants across the country.
"This is huge for us," SnoCap management said on Facebook. "We will use the funds to further preserve and develop our beautiful historic restaurant."
Since its opening in 1964, the snowcap has been a staple for the people of North Augusta.
"It has been incredible the support that the community gives this restaurant, and we just want to show that same love back to the community," said Havird Usry, owner of SnoCap.
With the money from the backing of small historic restaurants grant, Usry plans to add some renovations, while keeping that historic feel.
This is the third year the grants have been awarded, and in that time the program has given a total of $3 million to help 75 historic restaurants address critical needs amid ongoing economic challenges.
"This critical financial support helps small restaurant owners better navigate supply chain issues, staffing shortages, inflation, and other crises so that their establishments' legacies can continue," the program states on its website.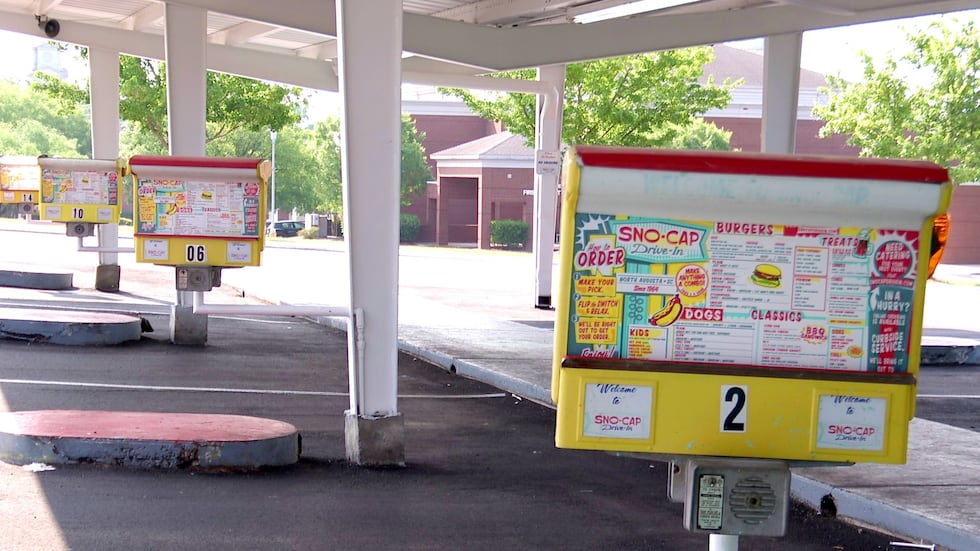 "We're going to improve some of the ordering boxes out front, there's an audio system we want to get, we have some tile work left to finish, there's a long, long list of things that we still want to do," he said.
With the music playing over the sound system, the drive-in ordering parking spots, and the soda fountain, from the second you pull up to the drive in, that 60′s feel sets in.
"That's our genera is that nostalgia, and that historic feel," said Ursy.
The drive-in also serves as a place for people with a love for historical cars to share their passion.
"Every third Saturday we have a cruise in, so you get a lot of classic cars everything from a Model A to a newer corvette," said Ursy.
The grant from American Express will provide the SnoCap with the funds to keep the piece of North Augusta history in pristine condition.
There have been 25 historic small restaurants across the United States have been awarded the backing historic small restaurants grant for a total of $1 million in grant money.
Other recipients include:
Delgadillo's Snow Cap, Seligman, Arizona

Mitla Café, San Bernardino, California

Far East Café, San Francisco, California

Gather55, Hartford, Connecticut

FishScale, Washington, D.C.

Jeff's Red Hots, Chicago, Illinois

Flesor's Candy Kitchen, Tuscola, Illinois

Radius Brewing Company, Emporia, Kansas

Social Coffeehouse & Speakeasy, Leonardtown, Maryland

Pentagoet Inn & Pub, Castine, Maine

The Holly Hotel, Holly, Michigan

Pekin Noodle Parlor, Butte, Montana

Crown Point Restaurant, Virginia City, Nevada

Hatcha's, Mora, New Mexico

Mr. Powdrell's Barbeque House, Albuquerque, New Mexico

The Hungarian Pastry Shop, New York City, New York

The Treehouse, Cleveland, Ohio

Johnny's Victory Diner, Burrillville, Rhode Island

U Drop Inn Café, Shamrock, Texas

Freighthouse Market & Café, Lyndonville, Vermont

Harold's Kitchen, Richmond, Virginia

Kelly's Gingernut Pub, Cape Charles, Virginia

Carlito's Soul Food Kitchen, Wheeling, West Virginia

Cozy Inn Restaurant, Janesville, Wisconsin
Copyright 2023 WRDW/WAGT. All rights reserved.