Where SEC football coaches stand on scheduling questions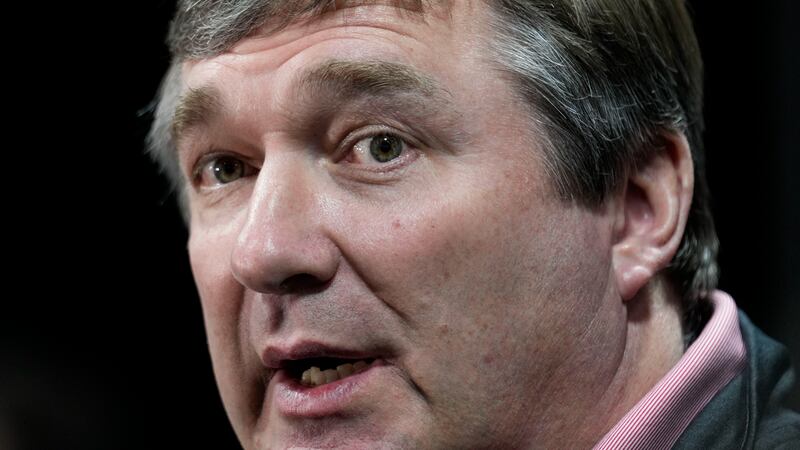 Published: May. 31, 2023 at 11:27 AM EDT
DESTIN, Fla. (AP) — Kirby Smart sounded ready to be done with the Southeastern Conference's great schedule debate.
"The most overrated conversation in the world," the Georgia coach said Tuesday.
As is tradition, the Southeastern Conference took over a resort hotel on the Florida Gulf Coast for its spring meetings this week. The hottest topic is what the nation's toughest football conference plans to do with its schedule starting next season when Texas and Oklahoma join to make it a 16-team league with no divisions.
The options are sticking with an eight-game slate, but shifting to one annual rivalry game instead of the current two, or going to nine games with three annual rivals. The SEC has been trying to figure this out for more than a year.
"I'm a history teacher by trade," Missouri coach Eli Drinkwitz told reporters. "And every time I come to one of these meetings I'm blown away that the 13 colonies actually formed a union, but we can't agree on an eight- or nine-game schedule."
Either way, punting divisions fixes one big problem for the SEC: Infrequent meetings between some league members.
The most glaring example is Texas A&M has played Georgia just once since joining the SEC in 2012, and the Aggies are still awaiting a visit to College Station by the Bulldogs.
"Four years, you will play everybody, home and away," said Smart, whose team has won two straight national titles. "I get the traditional rivalries, you have three, you have two, you have one. You have this, you have that. You guys need something to write about bad when you start talking about this."
Despite Smart's ambivalence, the eight-or-nine conversation does matter a lot to fans.
With an eight-game schedule that protects only one annual opponent, Auburn-Georgia — the Deep South's oldest rivalry, played 127 times — Alabama-Tennessee, and maybe the renewal of the Texas-Texas A&M rivalry, are among the notable matchups likely to become every-other-year games.
Aggies coach Jimbo Fisher said when the Longhorns arrive, he would like Texas A&M's annual rival to be Texas. But that would mean shelving Texas-Oklahoma every other year.
"LSU's become a great rivalry for us," Fisher said. "But as you go traditional rivalries of A&M you'd say Texas."
While LSU coach Brian Kelly stopped short of fully committing to a number of conference games, he said he wouldn't want to give up playing Alabama every year and the only way to do that would be a with a nine-game conference schedule.
The SEC football coaches and athletic directors met separately on Tuesday and will gather together Wednesday, with the hope of finally coming to a decision before meetings wrap up on Friday.
Drinkwitz is one of the few coaches to take a stand, siding with nine.
Kentucky's Mark Stoops is probably the most vocal supporter of sticking with eight, noting that the school's annual in-state rivalry with Louisville of the Atlantic Coast Conference means the Wildcats are already locked into at least nine games against Power Five opponents.
There is no guaranteed the schedule question will be settled this week. Commissioner Greg Sankey has said there is still time for more consideration. He even acknowledged the possibility of a short-term solution, landing on a model but with a commitment to it for only a year or two.
Sankey met with football coaches Tuesday to discuss a multitude of topics, including the schedule.
"I sensed a trust level in our decision-making process," Sankey said.
Alabama coach Nick Saban has promoted playing schedules with nothing but Power Five schools, and seemed to be a supporter of nine conference games over the past year.
Now, he seems concerned about what it might mean for Alabama's nonconference schedule in coming years. The Tide has home-and-home series with Wisconsin, Florida State, Ohio State and Notre Dame — among others - scheduled between 2024-30.
"If we go to nine games, we'll have to unwind that," Saban said. "My deal has always been to play more SEC games because we couldn't get more people to schedule. So now I think there are more people who are willing to schedule. So having a balance is probably most important."
Sankey has said he would like to "land the plane" this week, but also recalled the last time the SEC expanded. Texas A&M and Missouri were granted membership in the fall of 2011 and began playing in 2012, giving the conference less than a year to figure out the football schedule.
"So we got a lot of reserves in the wings of that airplane," Sankey said. "But we're going to be more timely than that."
Copyright 2023 WRDW/WAGT. All rights reserved.