Ralph Yarl walks at brain injury event weeks after he was shot in the head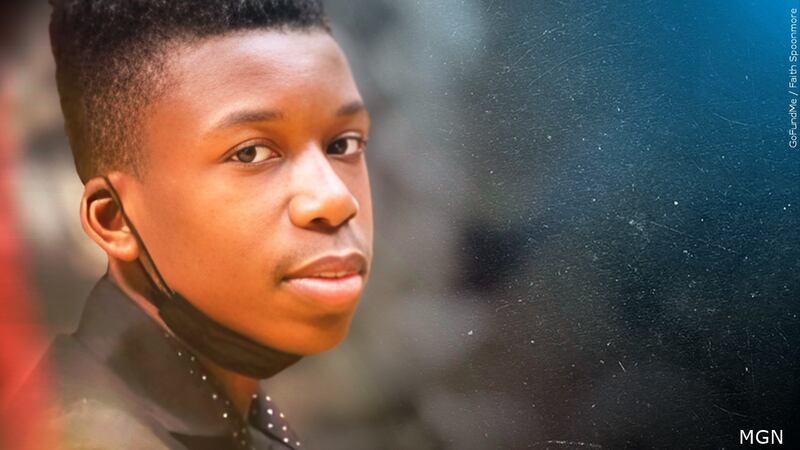 Published: May. 30, 2023 at 12:54 AM EDT
KANSAS CITY, Mo. (KCTV/Gray News) - Ralph Yarl, the Missouri teenager shot in the head after ringing a wrong doorbell, made his first public appearance on Memorial Day, as he walked to support a nonprofit that helps people with brain injuries.
Yarl, a 17-year-old student at Staley High School, was up and walking around early Monday, joining hundreds of others in the 36th annual Memorial Day Run to support the Brain Injury Association of Kansas and Greater Kansas City. It was his first public outing since he was shot in April when he was still 16.
Yarl suffered a traumatic brain injury in the incident, according to the Associated Press.
It was hard to miss "Team Ralph" on the course, decked out in neon green, and although Yarl didn't speak publicly, participants were happy to see him out and about, KCTV reports.
"It's heartwarming to see this kind of support, and I pray that the support is not just for Ralph. I pray the support goes a long way for everybody that's in this situation. That's my prayer," said Cloe Nagbe, Yarl's mother.
Yarl continues working on his recovery. His mother says she walks with him two to three miles every other day, so she wasn't worried about the walk. But she said the event was still challenging for him.
"It was mostly the anxiety for him because socially, it's still hard for him," Nagbe said. "I'm glad he was able to overcome this. Ralph is the kind of person who will do something, not because it's good for him but because it's good for other people."
Nearly 21,000 people in the Kansas City region are impacted annually by a brain injury, according to the Brain Injury Association. The Memorial Day run is a fundraiser for those recovering from brain injuries and their families.
"This family, this TBI family that no one wants to be a part of, but when it happens it's good to know that there's actually a whole lot of people that can relate to what you're going through, even if it's a very unfortunate situation," said Dr. Faith Spoonmore, Yarl's aunt.
According to the Associated Press, Andrew Lester, an 84-year-old white man, is accused of shooting Yarl, who is Black, on April 13 after the teenager mistakenly rang Lester's doorbell while trying to pick up his younger brothers. Lester has pleaded not guilty to armed criminal action and first-degree assault charges.
Copyright 2023 KCTV via Gray Media Group, Inc. All rights reserved.