NASCAR reportedly looking into derogatory comments made on Bubba Wallace's radio following race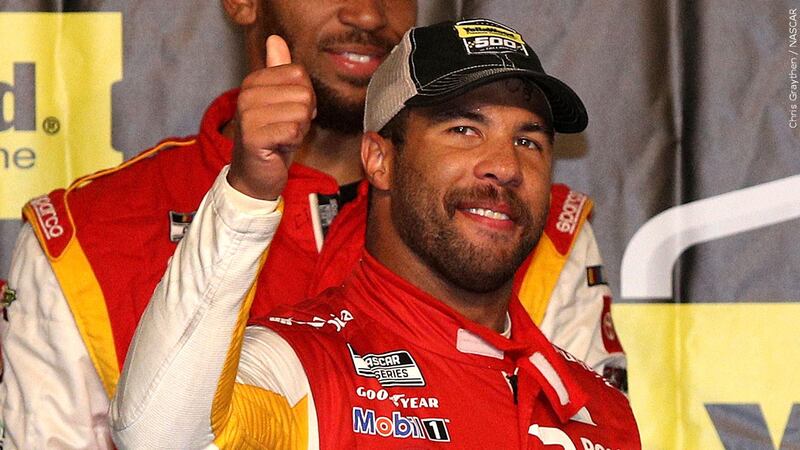 Published: May. 23, 2023 at 1:25 PM EDT
NORTH WILKESBORO, N.C. (Gray News) - NASCAR is reportedly trying to find out who accessed Bubba Wallace's radio channel following Sunday's All-Star Race at North Wilkesboro Speedway in North Carolina.
Motorsport.com reports someone keyed into his team's radio channel with an offensive message.
"Go back to where you came from you a******. You're not wanted in NASCAR," the person said, according to the racing website.
FOX Sports NASCAR reporter Bob Pockrass confirmed that Wallace didn't hear the statement following his runner-up finish.
"It happens occasionally that someone not with a team taps into and gets on a team's radio since they use public frequencies," Pockrass tweeted.
Wallace is the only Black driver competing in the NASCAR Cup Series, and he has been one of the leading voices in the sport on racial issues. He efforts were among those that led to NASCAR banning the Confederate flag at races in 2020.
Kyle Larson finished first in Sunday's winner-take-all event, which had a prize of $1 million. Wallace joked that he was the "best of the rest" after his result in the non-points exhibition event.
Wallace currently ranks 15th in the Cup Series standings after back-to-back top-five finishes.
Copyright 2023 Gray Media Group, Inc. All rights reserved. Information from the Associated Press was used in this report.