Family fighting for justice after son loses legs to impaired driver
Published: May. 19, 2023 at 5:09 PM EDT
AUGUSTA, Ga. (WRDW/WAGT) - An ordinary day turned into one family's worst nightmare in a flash.
Matthew Lex, 19, was a sanitation worker until April 26, when a mini-van barreled into him while on the back of a sanitation truck. Pinning him between the two vehicles.
When you look at the wreckage, it's hard to believe that anyone survived.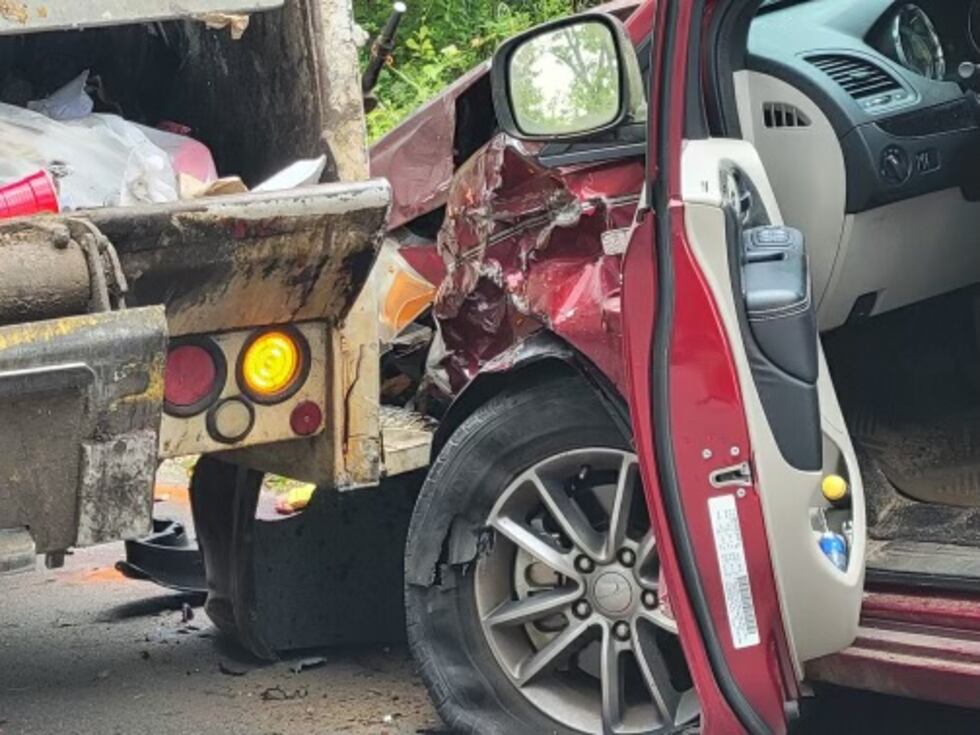 The driver of the red car walked away without a scratch. Yet Lex is going through his 11th surgery, and he's had 27 blood transfusions.
His case made it to court, but the results were not what he was expecting. Lex and Cheryl Welsh call the hospital home for now, and reality is setting in.
"I was a normal teenager full of life and still very full life and I have to have prosthetic legs because of something that wasn't my fault," said Lex.
April 26 is the day life changed for their family.
"I was working the compactor and I get off, I'm off. And the next thing you know, I look and the van is right there, and then boom," he said.
His body was crushed between the truck and the van.
"I remember feeling light and going in different felt like different dimensions doing that. And I've conquered. I said, no, I'm not going to die. I'm not going to let myself leave because I've got too many people. I just don't want to leave this Earth right now, and God's not ready for me to leave," said Lex.
He was rushed to Augusta University Medical Center where he would later lose both legs.
"I'm trying to remain strong, mentally strong, and everything from my through ups and downs over and over," he said.
Troopers say the driver of the minivan was a 92-year-old man. They say he had no valid driver's license. Troopers only ticketed him for driving too fast for conditions.
The next week in court, driving without a license was added to the ticket. The family's lawyer says he ultimately only had to pay a fine.
Welsh said: "It's just terrible that it needs to be better. Rules and laws for sanitation workers and people who work on the streets because there's nothing to protect them."
Lex's family says they're just lucky he's still here fighting.
"Nobody should ever have to go through this. No one should ever have to go through this," she said.
Copyright 2023 WRDW/WAGT. All rights reserved.