'It is a lesson learned': Sheriff talks after 2 killed in shooting
Published: May. 15, 2023 at 10:55 AM EDT
AUGUSTA, Ga. (WRDW/WAGT) - Augusta was added to the map of mass shooting sites after a weekend outbreak of gunfire killed two people and injured four, Richmond County Sheriff Richard Roundtree said Monday.
"Gun violence has risen nationwide this year, and sadly, Augusta is not exempt," Roundtree said.
During a news conference Monday, he said the shooting grew out of a dispute between two motorcycle groups, one of which traveled all the way from Florida to take out retaliation.
"You're talking about traveling three or four hours to come to Augusta, armed, to engage in gun violence," he said.
The gunfire erupted just before 6:35 p.m. Saturday during a cookout at the Outcast motorcycle group's clubhouse at Sand Bar Ferry Road and East Boundary, according to Roundtree.
WATCH THE FULL NEWS CONFERENCE:
Investigators found more than 150 shell casings there, and even a Richmond County patrol car was hit.
Roundtree says it was an "extremely large scene," and kids were playing outside in a neighborhood down the street.
"We didn't know that trouble was coming to our city. We didn't know that trouble was already in our city," Roundtree said.
ALSO IN THE NEWS:
"To bring this type of violence to our city, to add us to a national mass shooting list, is unconscionable. This is something we will not tolerate here in Richmond County. That is why each individual who is involved or we feel to be involved or has any part in this will face charges," he said.
Officials believe the dispute began in Florida, then Thug Riders members traveled to Augusta to retaliate after attending MayFest.
When asked how to stop people from coming into Augusta with violence in mind, Roundtree said his agency has to have good intelligence and that deputies can see that crime can cross state lines easily.
"Very rarely do we see Florida to Augusta, but we have to increase our network, and a lot further reach. It is a lesson learned for us that we need to better our network when it comes to gun violence and gang violence that may spill over," Roundtree said.
He says the violence was not due to a lack of police presence.
Roundtree says his agency had more deputies on the roads because they were leaving the Augusta Air Show and MayFest. At least 20 officers were on the scene, and he said gunfire could be heard from a few blocks away.
We previously reported 10 suspects were arrested and charged with two counts of murder and one count of aggravated assault:
31-year-old James Bryant of Fayetteville, N.C.

39-year-old Freddie Crosson of Saint Marys, Ga.

38-year-old Tyson Harper of Lumberton, N.C.

26-year-old McKayla Rickett of Kingsland, Ga.

44-year-old Larry Ross of Hephzibah, Ga.

30-year-old Cory Sapp of Kingsland, Ga.

30-year-old Jessica Sapp of Kingsland, Ga.

42-year-old Larry Sutton of Fayetteville, N.C.

43-year-old Kenneth Taylor of Boynton Beach, Fla.

28-year-old Matthew Willis of Saint Marys, Ga.
On Monday, Jonathan Keaton, 32, of St. Marys, Ga., was still receiving treatment in the hospital. He's been released and joins the other suspects charged with two counts of murder and one count of aggravated assault. Two people are still receiving treatment at a hospital. One faces murder warrants: Deja Dotson, 30, also of St. Marys, Ga.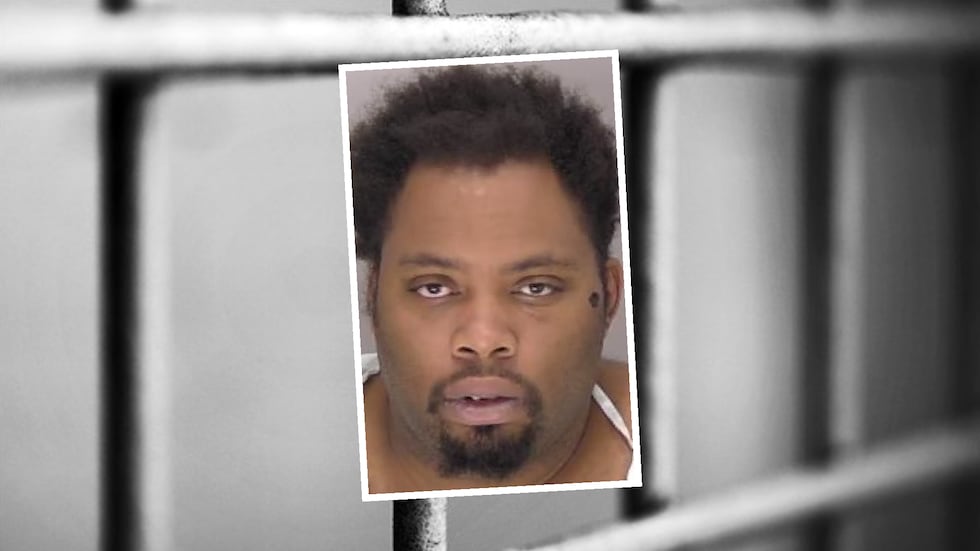 Four suspects are a part of Outcast and eight are Thug Riders.
Roundtree said 13 motorcycles were taken into evidence, along with one car and 10 firearms. Weapons were found inside the clubhouse, vehicles, and nearby businesses from when the suspects fled the scene.
In response to the shooting, regional affiliates with the clubs mobilized to retaliate again in Augusta, according to Roundtree. Right now, the sheriff says there's still an ongoing threat, but deputies are prepared and city leaders have been briefed about the threat.
"While this incident of violence is horrific, and many of the other tragic incidents that have occurred in this country and will still occur ... my light will continue to push forward in the confidence that I have in the men and women of the Richmond County Sheriff's Office and the citizens of Richmond County," Roundtree said.
Copyright 2023 WRDW/WAGT. All rights reserved.