Federal probe into DFCS continuing despite new policy guidelines
Atlanta News First Investigates uncovered the practice of housing teens in government offices for weeks or months without a bed or going to school.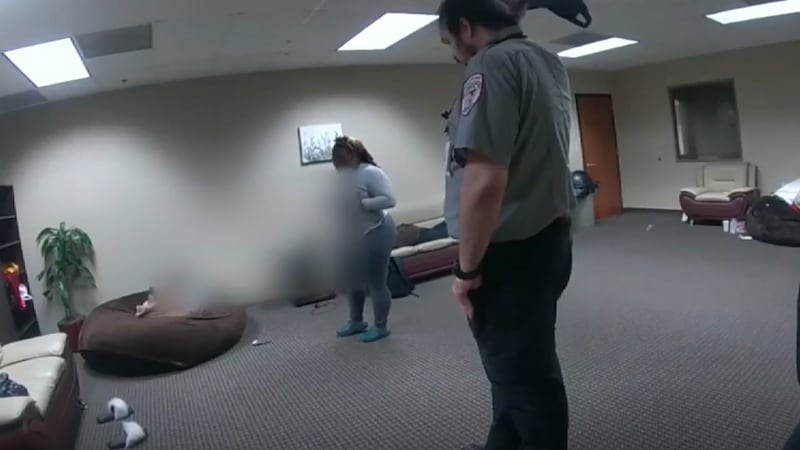 Published: May. 15, 2023 at 1:03 PM EDT
|
Updated: May. 19, 2023 at 9:06 AM EDT
ATLANTA, Ga. (Atlanta News First) - As a new law takes effect to end a foster care crisis, Georgia's child welfare agency remains under the federal microscope.
Records obtained by Atlanta News First Investigates reveal, the state still faces major hurdles.
Senate Bill 133 was signed by Gov. Brian Kemp on May 2nd. Advocates said the legislation's goal is minimize the number of kids in state custody who don't need to be. The bill was introduced earlier this year in the Georgia General Assembly after a series of Atlanta News First investigations exposed a pattern of housing foster kids in government offices.
As Atlanta News First Investigates uncovered over the past year, kids with mental and behavioral health issues have been sent into foster care when they likely needed health care. The overburdened system, with fewer foster placement options, meant kids were forced to live in offices and hotels, sometimes in unsafe conditions.
Police body camera footage showed kids in county offices with no beds. Incident reports documented violence, drug use, vandalism, and children running away. In some cases, the children who ran away fell victim to sex trafficking.
The new law requires courts to consider resources available and still needed for a child, before ever considering sending them into state custody.
After the bill passed, sponsor Sen. Brian Strickland (R-McDonough), said "Addressing housing for foster kids is bigger than just this bill."
"This bill is not the end-all solution to solving all the problems that we have with housing and foster children but it's a big step in hopefully helping a lot of these cases."
However, as the new law takes effect, the state is being investigated by the U.S. Senate Subcommittee on Human Rights. Georgia's child welfare agency, the Division of Family and Children Services (DFCS), had to supply records to federal leaders, answering questions about systemic issues.
This past February, U.S. Sens. Jon Ossoff (D-Georgia) and Marsha Blackburn (R-Tennessee) initiated the federal inquiry, demanding DFCS answer specific questions by March 10, 2023. Documents show the agency sent responses on April 3, 14 and 21.
The responses show DFCS used about 280 county offices and area hotels across Georgia to house kids. The agency estimates it is short staffed by 224 vacancies. According to its data, DFCS saw 1,254 resignations and 124 terminations last year.
The agency also provided information on abuse, showing 3,391 reports of physical or sexual assaults of kids in state custody over the past five years. DFCS noted 260 sustained allegations.
A total of 61 documents were sent detailing policies, training, caseloads, and improvement initiatives. The information is supposed to aid federal lawmakers in their investigation into how the state is running its child welfare system in a federal probe that could take months.
ANF+ Behind The Investigation: A federal probe into DFCS despite new policy guidelines
If there's something you would like Atlanta News First Investigates to dig into, fill out this submission form.
Copyright 2023 WANF. All rights reserved.