Once sunken boat now partially underwater again at Lake Mead after water increase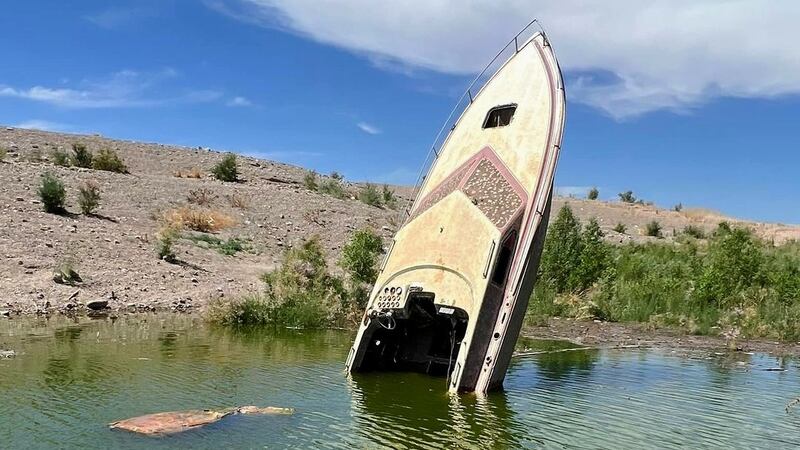 Published: May. 2, 2023 at 6:35 PM EDT
LAS VEGAS (KVVU/Gray News) - The water in Lake Mead is increasing, as the area is about two and a half feet higher than it was a week ago.
The Bureau of Reclamation is responsible for the rise in water levels due to a huge release of water up river.
The agency reportedly released water from Lake Powell in Arizona to Lake Mead last week, according to KVVU.
Although some water has returned, the area still has a long way to go to reverse the trend of Lake Mead's shrinking water levels.
Boaters like Mikey Tantalo are excited at the rising water levels. Tantalo sent a photo he took on Sunday of a formerly sunken boat once again surrounded by water.
People sent in photos of the formerly sunken boat which showed it standing upright in the air with its stern buried in the mud along the shoreline of Lake Mead.
Copyright 2023 KVVU via Gray Media Group, Inc. All rights reserved.