Murdaugh's prison life detailed in Fox News report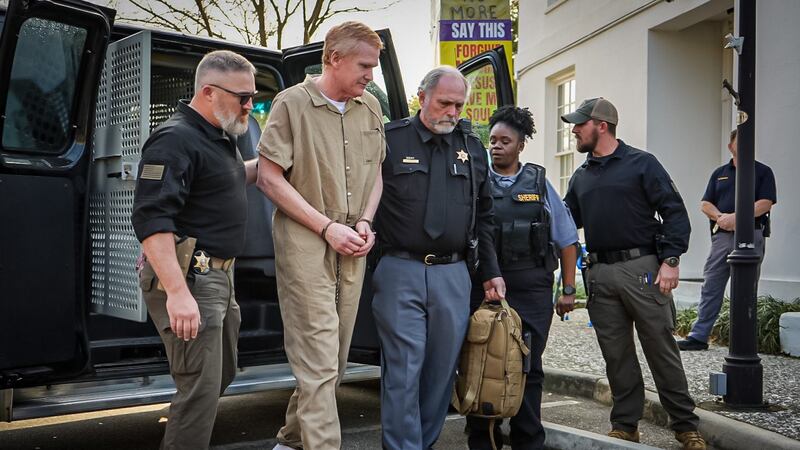 Published: Apr. 21, 2023 at 12:41 PM EDT
MCCORMICK, S.C. (FOX Carolina) - Alex Murdaugh's defense attorney is revealing new details about his life behind bars after being convicted of murdering his wife and youngest son.
Although the S.C. Department of Corrections (SCDC) has not officially released his location, Fox News reports Murdaugh is being held at the maximum-security McCormick Correctional Institution.
Defense attorney Jim Griffin told Fox News that his client was "a celebrity of sorts" when he entered the SCDC, but he is getting along well with other inmates in his pod.
"He has a small group he interacts with regularly," Griffin told Fox News, which includes playing checkers and cards.
Murdaugh is being held in a protective custody unit for inmates who face safety and security issues, but Griffin told Fox News he wants to be moved to the general population.
According to the report, Griffin says his pod includes sex offenders convicted of "some pretty horrendous" crimes. Murdaugh is reportedly avoiding these inmates.
The convicted killer, currently appealing his two life sentences, has supporters reaching out to him in prison. FOX Carolina obtained dozens of electronic messages sent to Murdaugh, including love letters and offers for legal advice.
Griffin told Fox News that strangers have also contributed hundreds of dollars to his commissary fund.
For more updates, visit the Murdaugh Cases section.
Copyright 2023 WHNS. All rights reserved.