Online store for Murdaugh artifacts draws sellers, backlash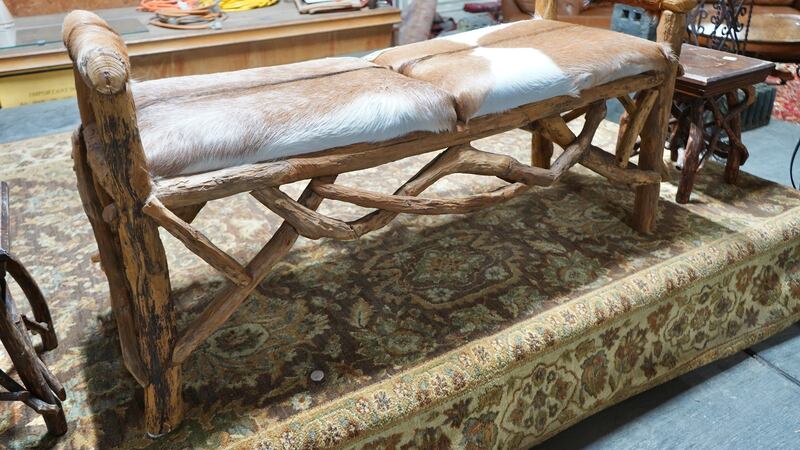 Published: Apr. 10, 2023 at 3:39 PM EDT
COLLETON COUNTY, S.C. (FOX Carolina) - The man behind a new online store for the resale of items from the Murdaugh family estate said he's been called every name in the book.
He doesn't want his actual name publicly released because of the backlash for starting Murdaugh's Moselle Artifacts. At first, he says the messages calling him things like a "blood money dealer" or accusing him of "dealing in murder" bothered him.
"I'm not a 'disgusting sicko'," he said. "That's not the kind of person I am."
He was among the hundreds of people who turned out to the Moselle estate sale at Liberty Auction last month. He was never "obsessed" with the double murder investigation or the trial of Alex Murdaugh, but he lives near Savannah and, like many, was curious about the auction in Pembroke, Georgia.
Before he made the trip, he posted on Reddit and offered to bid on items for people who couldn't attend in person but says the post was removed. Afterward, listings for Murdaugh pieces he put up on eBay were also removed. His solution was to launch his own website.
EBay's policy page says "listings that promote, perpetuate or glorify hatred, violence, or discrimination" are not allowed. Last year they pulled Jeffrey Dahmer-themed Halloween costumes. But a quick search on eBay for words like "Nazi" and "Hitler" bring up tens of thousands of listings, which he thinks is a double standard.
"This is history too," he said.
Now about half a dozen people, some who also had eBay listings removed and some who met at the auction, have come together for the Murdaugh's Moselle Artifacts store. The stock ranges from $10 strands of multi-colored Christmas lights to a $12,000 shorthorn cattle bench that could be seen in body camera footage of investigators searching the Moselle hunting lodge.
He said he wants people of any income bracket to be able to have "a piece of the story."
People looking to resell their own Murdaugh auction items can list them in his store - and set their own prices - but authenticity is important and he won't sell anything he considers to be questionable. All purchases come with an original receipt from Liberty Auction and a sworn affidavit of authenticity.
In some cases, there is a significant markup on items when compared to what they sold for at Liberty Auction. He said the exclusivity of the sale, which was only open to in-person bidders, has increased their value and people have shown they think the price tags are worth it. All but a handful of the items in his store have already sold: dinner plates, men's socks, a claw hammer, fishing lures.
"I didn't kill the Murdaughs for these to sell," he said.
Some of the items have been purchased by oddities museums planning full displays about the Murdaughs.
He said every day he hears from new people who want to resell their auction wins. More Murdaugh furniture is going up for sale on Monday, but there is no long-term plan for continuing the online store once everything sells out.
"Once they're gone, they're gone," he said about the Murdaugh artifacts. "It will sunset at some point."
Copyright 2023 WHNS. All rights reserved.