Lane shift causes traffic delay near I-20 state line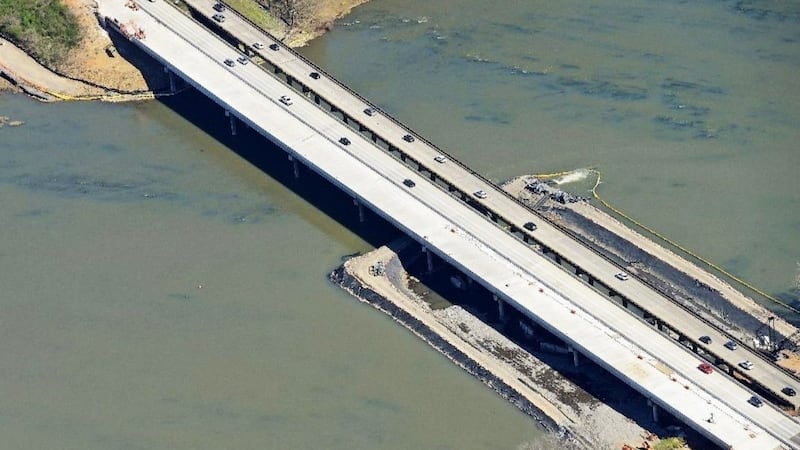 Published: Mar. 19, 2023 at 12:53 PM EDT
AUGUSTA, Ga. (WRDW/WAGT) - Traffic delays may occur through the remainder of the day on the I-20 bridge westbound.
According to a Twitter post from the Georgia Department of Transportation, the I-20 westbound lane change is ahead of schedule.
Crews are pacing traffic in a single lane, which could create backup at the Georgia and South Carolina state line.
Workers are out close to the road, so proceed with caution.
Copyright 2023 WRDW/WAGT. All rights reserved.