DOJ sues Louisiana company over cancer risk to minority community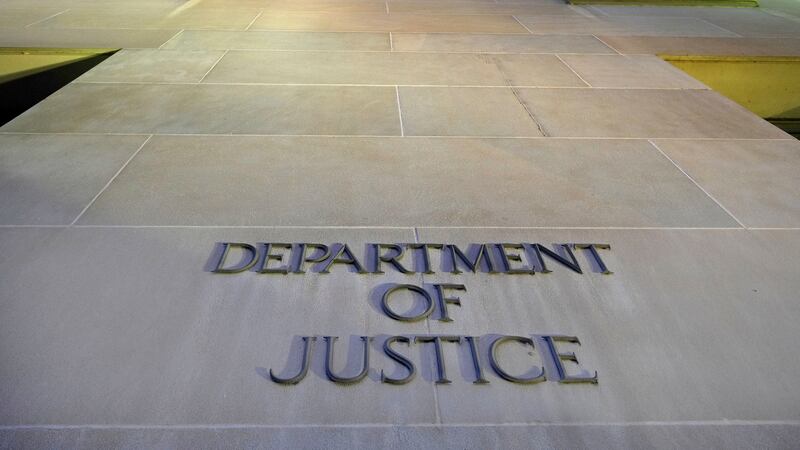 Published: Feb. 28, 2023 at 3:42 PM EST
|
Updated: Feb. 28, 2023 at 8:13 PM EST
WASHINGTON (AP) — Federal officials sued a Louisiana chemical maker on Tuesday, alleging that it presents an unacceptable cancer risk to the nearby majority-Black community and demanding cuts in toxic emissions.
Denka Performance Elastomer LLC makes synthetic rubber, emitting the carcinogen chloroprene and other chemicals in such high concentrations that it poses an unacceptable cancer risk, according to the federal complaint. Children are particularly vulnerable. There is an elementary school a half-mile from the plant.
The former DuPont plant has reduced its emissions over time, but the Justice Department, suing on behalf of the Environmental Protection Agency, said the plant still represents "an imminent and substantial endangerment to public health and welfare,'' including elevated cancer risks.
"The company has not moved far enough or fast enough to reduce emissions or ensure the safety of the surrounding community," EPA Administrator Michael Regan said in a statement.
Denka, a Japanese company that bought the rubber-making plant in 2015, did not immediately respond to messages seeking comment. A company spokesperson said in September that advocates described a crisis that "simply does not exist."
Denka's facility makes neoprene, a flexible, synthetic rubber used to produce common goods such as wetsuits, laptop sleeves, orthopedic braces and automotive belts and hoses. Chloroprene is a liquid raw material used to produce neoprene and is emitted into the air from various areas at the facility.
Associate Attorney General Vanita Gupta said every community, no matter its demographics, should be able to breathe clean air and drink clean water. "Our suit aims to stop Denka's dangerous pollution," she said in a statement.
The lawsuit demands that Denka eliminate dangerous emissions of chloroprene. Air monitoring consistently shows long-term chloroprene concentrations in the air near Denka's LaPlace plant as high as 15 times the levels recommended for a 70-year exposure to the chemical, the complaint says.
The complaint is the latest move by the Biden administration that targets pollution in an 85-mile stretch from New Orleans to Baton Rouge officially known as the Mississippi River Chemical Corridor, but more commonly called Cancer Alley. The region contains several hot spots where cancer risks are far above levels deemed acceptable by the EPA. The White House has prioritized environmental enforcement in communities overburdened by long-term pollution.
Regan visited the parish in 2021 during a five-day trip from Mississippi to Texas that highlighted low-income, mostly minority communities adversely affected by industrial pollution. A Toxics Release Inventory prepared by EPA shows that minority groups make up 56% of those living near toxic sites such as refineries, landfills and chemical plants. Negative effects include chronic health problems such as asthma, diabetes and hypertension.
Last year, the EPA said it had evidence that Black residents face an increased cancer risk from the chemical plant and that state officials allowed the pollution to remain too high. The agency's letter was part of an investigation under the Civil Rights Act of 1964, which says anyone who receives federal funds cannot discriminate based on race or national origin.
Local activists have long targeted the plant, arguing that nearby air monitoring demonstrates the plant is a danger to St. John the Baptist Parish residents.
The Justice Department, in its complaint, agreed, saying the plant is exposing thousands of people to lifetime cancer risks "multiples of times higher than what is typically considered acceptable."
Mary Hampton, president of Concerned Citizens of St. John the Baptist Parish, said emissions at the plant need to drop quickly.
"It's a positive move in the right direction," she said of the federal lawsuit. "It's been a long time coming."
Beverly Wright, executive director of the Deep South Center for Environmental Justice, said the DOJ's lawsuit helps ensure that Black communities in Louisiana don't have to live with deadly pollution.
"For decades Black families have been human experiments for the petrochemical industry in Louisiana," she said.
__
Phillis reported from St. Louis
__
The Associated Press receives support from the Walton Family Foundation for coverage of water and environmental policy. The AP is solely responsible for all content. For all of AP's environmental coverage, visit https://apnews.com/hub/climate-and-environment
Copyright 2023 The Associated Press. All rights reserved.