Bed Bath & Beyond announces 87 more store closings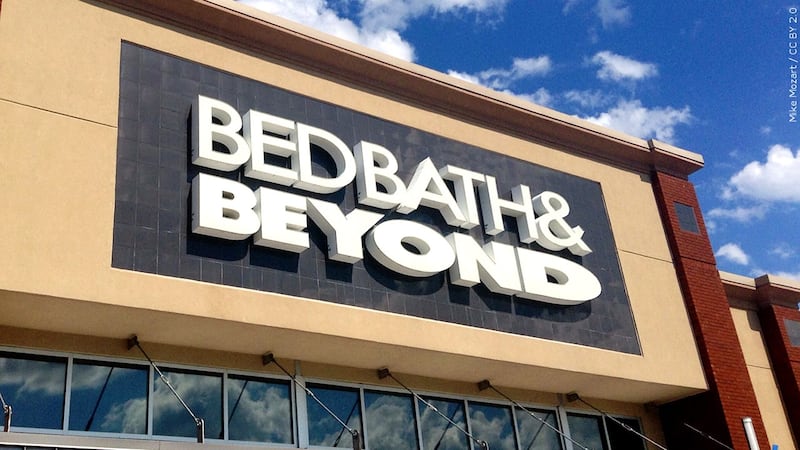 Published: Jan. 31, 2023 at 11:33 AM EST
(Gray News) - Struggling retailer Bed Bath & Beyond has announced a new wave of store closings as the company could be nearing bankruptcy.
The company announced another 87 closings Monday, and it also includes several Buy Buy Baby locations along with all of the remaining Harmon stores.
This decision comes weeks after Bed Bath & Beyond announced it was on track to close 150 stores.
The retailer stated in an SEC filing that it is in default on its loans and is considering restructuring its debt under the U.S. Bankruptcy Code.
Reuters reported Bed Bath & Beyond could file for bankruptcy as soon as this week unless a last-minute buyer emerges.
In a Jan. 5 business update, the company concluded there was "substantial doubt" about the company's ability to continue because of recurring losses and negative cash flow.
Bed Bath & Beyond's stock price has declined nearly 90% since August.
Copyright 2023 Gray Media Group, Inc. All rights reserved.