Man wins $10 million grand prize playing lottery scratch-off game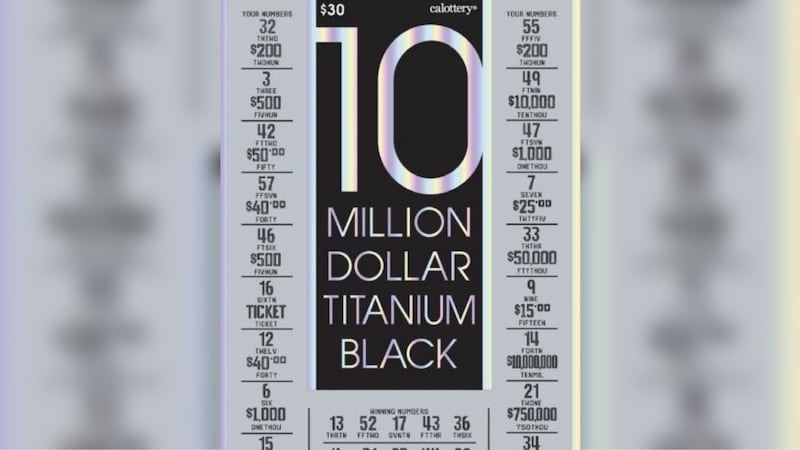 Published: Jan. 27, 2023 at 1:41 PM EST
SAN PEDRO, Calif. (Gray News) - A man won the top prize playing a lottery scratch-off game in California.
The California Lottery announced Louis Farillas of San Pedro played the 10 Million Dollar Titanium Black Scratchers game, and his $30 purchase turned into a $10 million payout.
The lottery said Farillas opted to receive an annual check of $400,000 for the next 25 years instead of taking the lump sum.
Farillas wasn't the only recent winner in California, as the lottery announced a $2 million winner for its Instant Prize Crossword game and a $1 million winner on a Power 10′s scratch-off ticket.
California Lottery funds toward public education totaled $1.88 billion in the 2020-21 fiscal year.
Copyright 2023 Gray Media Group, Inc. All rights reserved.