Team to look for tornado paths in McDuffie, Columbia counties
Published: Jan. 12, 2023 at 4:21 PM EST
|
Updated: Jan. 12, 2023 at 6:32 PM EST
AUGUSTA, Ga. (WRDW/WAGT) - The National Weather Service is expected to conduct a storm survey Friday to determine whether the storm which caused several tornado warnings Thursday ever produced a tornado.
Part of the survey includes areas in Columbia and McDuffie counties.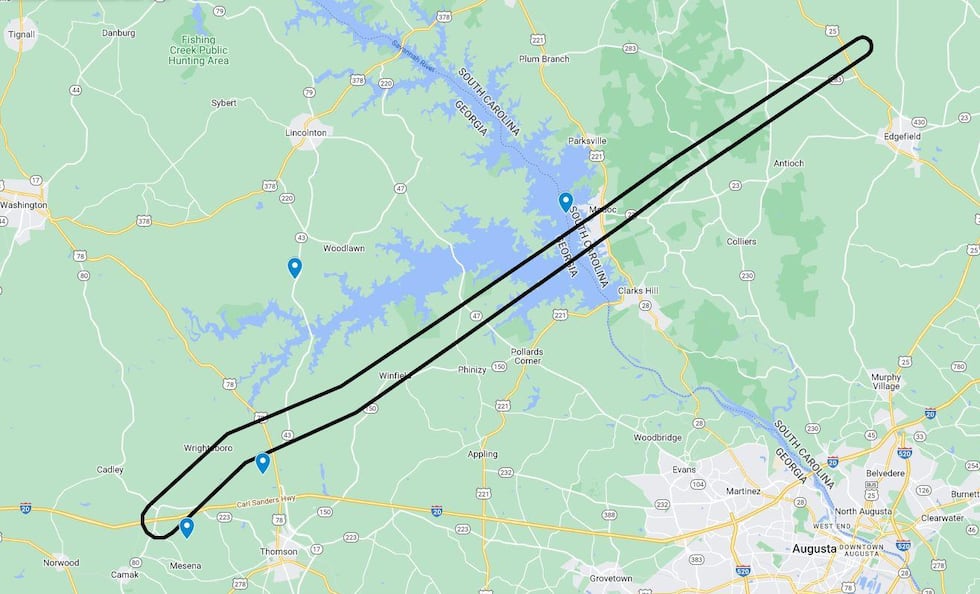 A strong storm system moved through parts of the CSRA late Thursday afternoon, sparking tornado warnings as residents were told to take shelter.
The latest tornado warning extended from Clarks Hill Lake northeast to Saluda, but the National Weather Service canceled it shortly before 6 p.m.
The storm was moving northeast after passing over Modoc around 5:15 p.m., according to the National Weather Service. A storm spotter reported a rotating wall cloud with a funnel over Clarks Hill Lake.
Around 5 p.m., a tornado warning had been issued for parts of southeast Lincoln, southeast McCormick, Columbia and Edgefield counties – mainly the areas around Clarks Hill Lake.
It all started to unfold after a storm spotter reported a tornado around 4:15 p.m. in Warren County near Mayfield, sparking a tornado warning for that area that ended before 5 p.m. Chris Jackson posted a photo of a tree down across Mayfield Road and posted a photo of it.
PHOTO GALLERY:
The storm then headed toward Thomson, with a possible debris signature on radar and a rotating wall cloud reported in the Norwood area. Also, heavy rain and possibly hail were reported in the Camak area.
Tree damage was reported along Foster Sprouse Road in McDuffie County, and Thomson police officers reported damage on Union Church Road.
McDuffie County deputies said at 4:52 p.m. that they could see rotation off Highway 43 as ominous clouds headed toward Lincoln County.
Ahead of the tornado warning, the strong storm was reported moving through Hancock, Taliaferro and Warren counties, producing 40-50 mph gusts and nickel-size hail.
Meteorologists had been warning all day that severe weather was possible in the afternoon and evening as a warm weather system transitions to cooler weather at the end of the week and into the weekend.
A tornado watch was issued for the whole region, including Columbia, Richmond, and Aiken counties. A watch means conditions are favorable for tornadoes, while a warning means one has been spotted or indicated on radar.
Power outages
Although Georgia Power reported no local outages as of 6 p.m., outages were widespread east of the CSRA toward Atlanta. See the Georgia Power outage map: https://outagemap.georgiapower.com.
Jefferson Energy reported more than 1,000 customers without power in an area south of Harlem and Dearing. View the Jefferson Energy outage map: https://outage.jec.coop:83.
Copyright 2023 WRDW/WAGT. All rights reserved.