Daily Forecast | The latest from First Alert Meteorologist Mikel Hannah-Harding
Rain returns by Monday and Tuesday. Unseasonably warm Wednesday through Friday.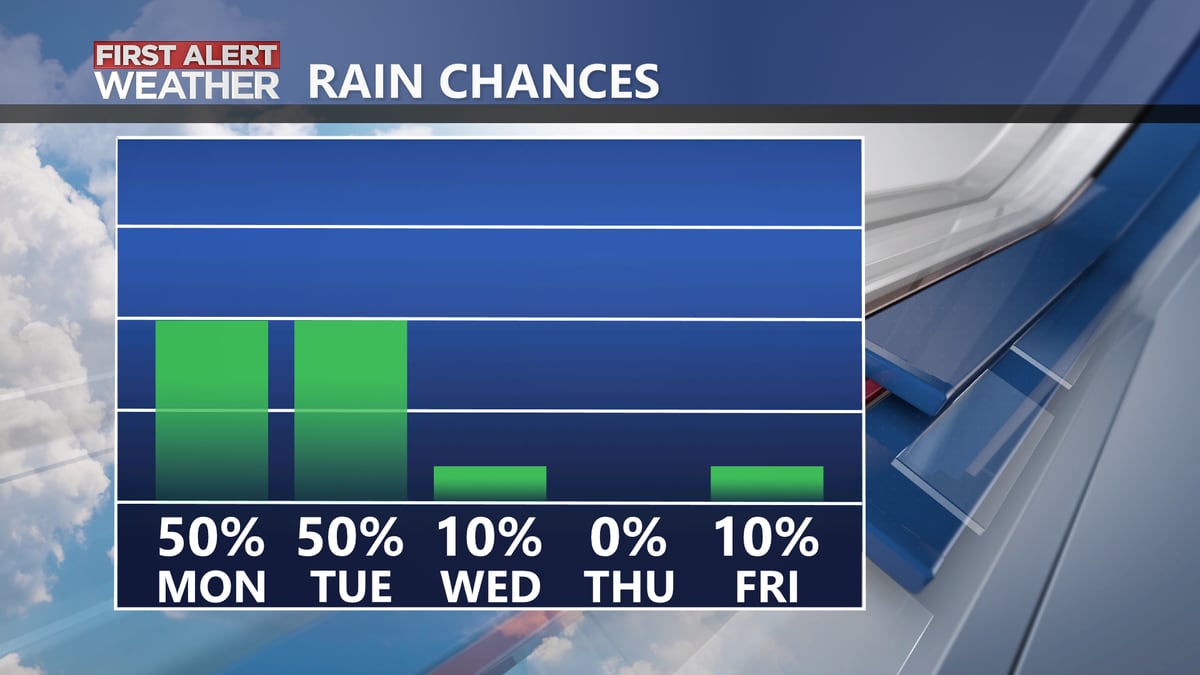 Published: Dec. 4, 2022 at 4:50 PM EST
AUGUSTA, Ga. (WRDW/WAGT) - After starting off mainly in the 50s this morning and finishing off in the 60s for most locations, lows tonight will bottom out in the upper 40s to mid-50s once again by Monday morning. Winds will be light and variable.
The front near the region from the weekend will lift back through the CSRA Monday afternoon into Tuesday and bring the chance for rain. Monday could end up being a fairly chilly day as well with high pressure centered to our north ushering in a cool east-northeast breeze. Highs Monday will only be in the middle 50s, warming into the middle 60s by Tuesday.
Mostly dry skies and unseasonably warm temperatures can be expected Wednesday through Friday with highs reaching into the middle and upper 70s and lows only in the middle to upper 50s. An isolated sprinkle will remain possible each day with moisture levels remaining high in our atmosphere. Keep it here for the latest updates!
Copyright 2022 WRDW/WAGT. All rights reserved.