Driver dies when pickup is 'embedded' in semi during I-20 crash
Published: Sep. 12, 2022 at 10:06 AM EDT
|
Updated: Sep. 12, 2022 at 2:20 PM EDT
THOMSON, Ga. (WRDW/WAGT) - A person was killed Monday morning in a crash on Interstate 20 involving a pickup and a tractor-trailer.
The victim was identified as 71-year-old Carl Forss, of Watkinsville.
It happened just before 9:40 a.m. on the westbound side near the Cobbham Road exit just east of Thomson, according to authorities.
A witness reported that "a truck was literally embedded in the back of a semi."
The McDuffie County Coroner's Office said Forss was pronounced dead at the scene at 9:53 a.m.
Two of the three lanes were blocked for a time, according to the Georgia Department of Transportation. By noon, the semi and the pickup had been moved to the side of the road and all lanes had reopened. However, traffic was backed up for a couple of miles.
Agencies on the scene included the McDuffie County Sheriff's office, GDOT, Georgia State Patrol, Raysville Fire Department, McDuffie Fire Rescue, Georgia Department of Public Safety and Warren County Sheriff's Office.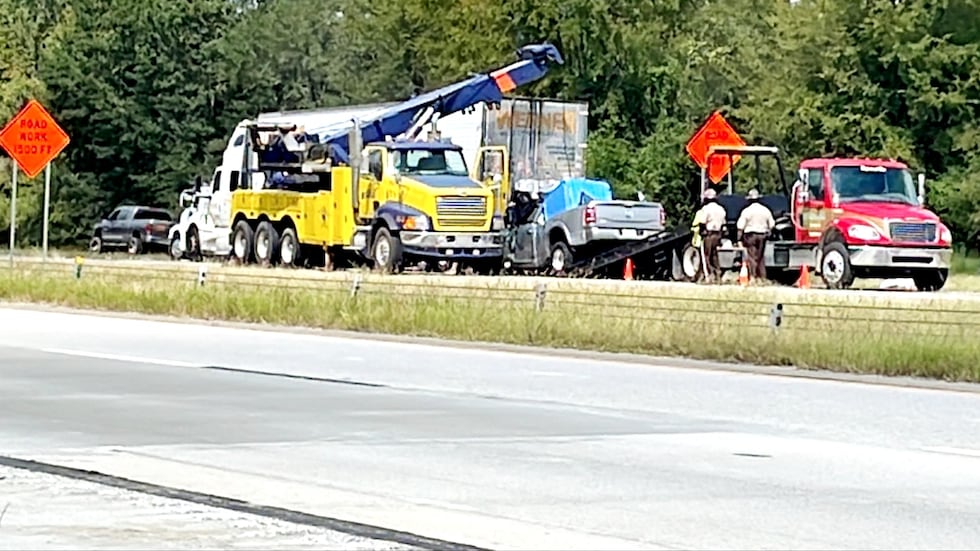 Copyright 2022 WRDW/WAGT. All rights reserved.