Remembering former Augusta University President Bill Bloodworth
Published: Aug. 31, 2022 at 5:52 PM EDT
|
Updated: Sep. 12, 2022 at 6:20 PM EDT
WATCH THE CELEBRATION OF LIFE ON SEPT. 12, 2022:
AUGUSTA, Ga. (WRDW/WAGT) - Former Augusta University President Dr. Bill Bloodworth was recognized Monday for his legacy at the university.
His celebration of life was at the Maxwell Theatre on the Summerville campus.
Friends, family, and faculty came out to share their memories of Bloodworth.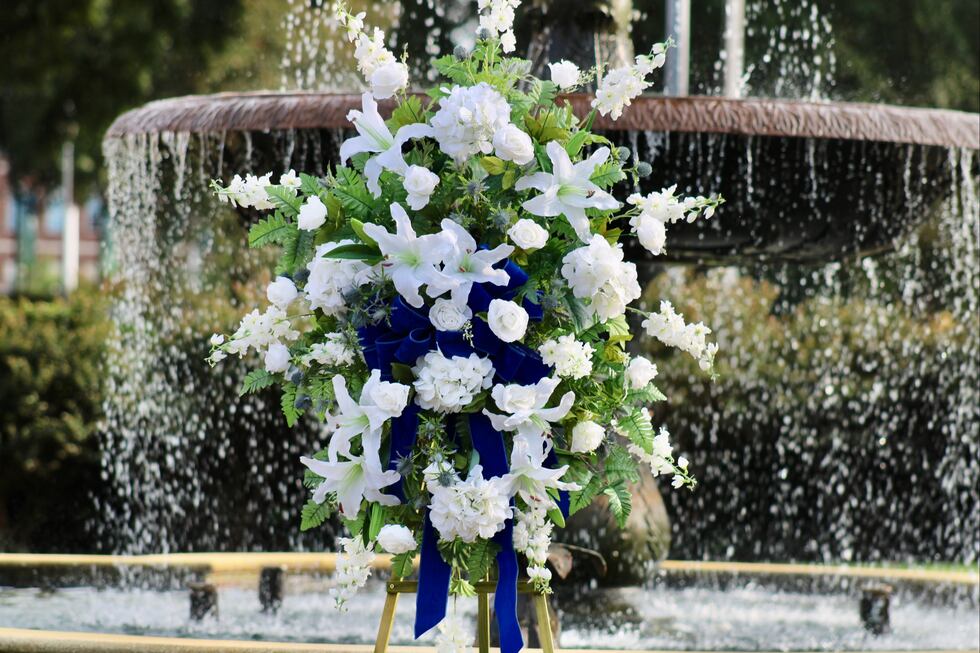 He was rarely behind his desk. Instead, he was out leading and helping others when they needed it.
"He would always have some little idea that I could go with to help. Always trying to solve problems and help people, and that's how I remember Bill Bloodworth," said Ruth McClelland-Nugent.
She oversaw the former president when he returned to teach history after he retired.
McClelland-Nugent is the chair of the history, anthropology, and philosophy department.
"He taught the undergraduate intro classes for freshmen and sophomores. He could have just taught graduate students; he could have just taught upperclassmen, but he loved introducing history to these new students. And it was so cool," she said.
Dean of the College of Education and Human Development Judi Wilson said: "He believed in me, and he was a role model to follow. One of the things that I think about as I lead is, 'What would Dr. Bloodworth do? How would he lead?'"
He led in ways outside of academics. In athletics, he was a big part of AU's golf facility, which helped a team win two national championships.
He was an avid basketball fan, and his impact of dying his hair blue for homecoming was something that still resonated with people. He would travel to games but always with the team.
Augusta University's Head Basketball Coach Dip Metress said: "He was the guy who rode the bus however many hours to Springfield, Massachusetts. He wasn't the guy flying in a private plane."
He also said Bloodworth led on the shoulders of past presidents, and right now, the current president Dr. Keel is doing the same thing.
Copyright 2022 WRDW/WAGT. All rights reserved.