After one I-20 crash, driver fatally hit by another vehicle
Published: May. 10, 2022 at 8:12 AM EDT
|
Updated: May. 10, 2022 at 9:55 AM EDT
NORTH AUGUSTA, S.C. (WRDW/WAGT) - An Augusta man survived a traffic accident only to be fatally struck by another vehicle after getting out of his truck.
It happened Tuesday morning on the eastbound Interstate 20 Exit 1 ramp just inside South Carolina.
At about 6:59 a.m. a Dodge truck struck a concrete barricade on the exit ramp, then as the vehicle came to a stop, a 1995 GMC truck crashed into the rear of the Dodge.
The driver of the GMC got out of his vehicle, then a Chevrolet truck entered the exit ramp and struck the driver of the GMC, according to Aiken County Coroner Daryl Ables.
The driver of the GMC, identified as 43-year-old Clifton L. O'Bryan, was pronounced dead on the scene and will be autopsied in Newberry.
The North Augusta Department of Public Safety is continuing with the investigation.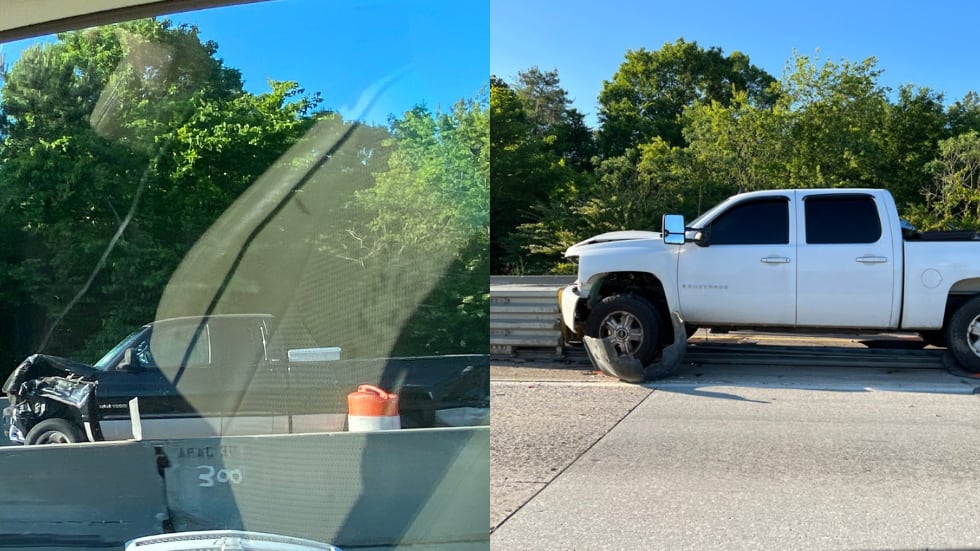 The incident was among a series of crashes that snarled traffic Tuesday morning on I-20.
The latest accident happened on the westbound side of I-20, near mile marker 2 around 9:02 a.m. South Carolina Highway Patrol Lance Cpl. Tyler Tidwell says there were multiple vehicles involved. One of the cars overturned and was blocking the left lane of traffic. Tidwell also says there is no word on injuries at this time.
Another accident was reported further down I-20 near mile marker 18 around 6:30 a.m. No injuries were reported in that accident.
Copyright 2022 WRDW/WAGT. All rights reserved.