10-year-old girl killed in Loganville house fire identified
15-year-old brother being charged with murder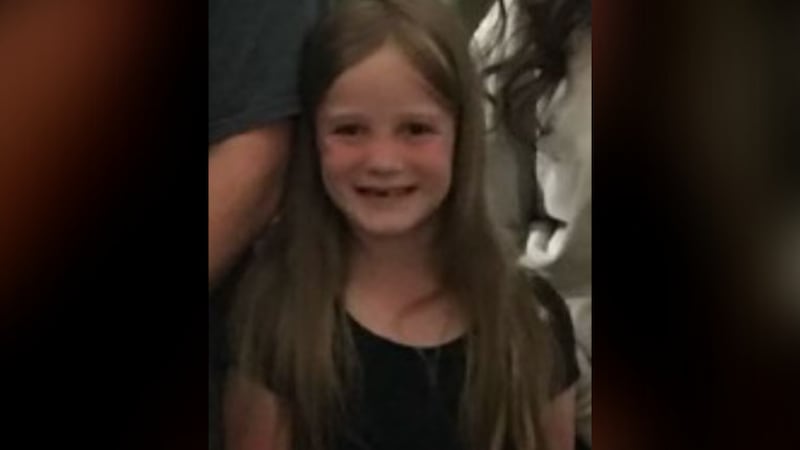 Published: Apr. 17, 2022 at 7:55 AM EDT
|
Updated: Apr. 18, 2022 at 5:53 PM EDT
LOGANVILLE, Ga. (CBS46) - Family members of 10-year-old Zoey McCue told CBS46 that Zoey died inside her family home on Easter Sunday after it caught on fire in Loganville.
Firefighters responded to the home on the 4400 block of Beaver Road SW near Old Loganville Road Sunday.
When they arrived, they were told two children, ages 10 and 15, were missing.
"At first the oldest son was missing too so they thought he was dead too," Zoey's aunt Chrissy McCue said.
The 15-year-old boy is Zoey's older brother, according to family, and he was later found on Sunday alive and away from the home.
The Gwinnett County Police Department said arson investigators determined that Zoey's 15-year-old brother, identified as Nathaniel McCue, intentionally set the home on fire with Zoey and family still inside.
Chrissy McCue said Zoey's dad, William McCue, and Zoey's older sister already left for work Sunday morning before the fire started.
″He was working at Waffle House when he got the call. The mom got the two boys out but she couldn't get to the other one in time."
Chrissy said William's wife and his other two sons made it out alive but when Zoey was found in her room it was already too late.
"The room where they found the girl they had no windows," Chrissy said.
Chrissy said Zoey's father William has lived in the Loganville home for 20 years and it's where he was raising Zoey and his four other kids with his wife.
"She was loving, outgoing, smart.. a little know it all. I just love Zoey to death," Chrissy said.
Chrissy told CBS46 that her 15-year-old nephew is now in police custody.
The Gwinnett County Police Department confirmed he is being charged with malice and felony murder and an additional arson in the first-degree charge is also expected.
They say the family is cooperating with the investigation.
A GoFundMe was set up for the family to help with funeral costs and the devastating loss of their home.
NOTE: CBS46 does not vet any GoFundMe pages or promises the money will be used for the stated reasons. Donate at your own risk.
This is a developing story. Check back for updates.
Copyright 2022 WGCL. All rights reserved.