New details emerge as 8-year-old shooting victim is mourned
Published: Jan. 8, 2022 at 9:11 PM EST
AUGUSTA, Ga. (WRDW/WAGT) - The Richmond County Sheriff's Office held a news conference Monday to shed more light on the apparent drive-by shooting that killed an 8-year-old girl in Augusta.
Meanwhile, the Richmond County School System expressed a sense of sadness and people after the community remembered her as full of life.
"We are deeply saddened to learn of the tragic death of Arbrie Leigh Anthony, a student at Jenkins-White Elementary School," the district said in a statement, adding that grief counselors and support resources would be available at the school.
"Our thoughts and heartfelt condolences are with her family, friends and all who knew her during this difficult time," Superintendent Dr. Kenneth Bradshaw said.
Sheriff Richard Roundtree on Monday released photos of the vehicle suspected to have been involved on the shooting that was reported just before 7:30 p.m. Saturday in the 2000 block of Third Avenue.
Investigation and video surveillance revealed Anthony was outside petting neighborhood horses when the shooting occurred. A car and horse were also struck by gunfire.
Deputies say at least two individuals in a newer-model Jeep Compass Trailhawk fired around five to 10 shots in the complex. Deputies say the Jeep Compass is reddish-orange in color and possibly has a black top and a black stripe on the hood with a moon roof.
Anyone with information is urged to call Investigator Lucas Heise or any violent crimes investigator with the Richmond County Sheriff's Office at 706-821-1026 or 706-821-1080.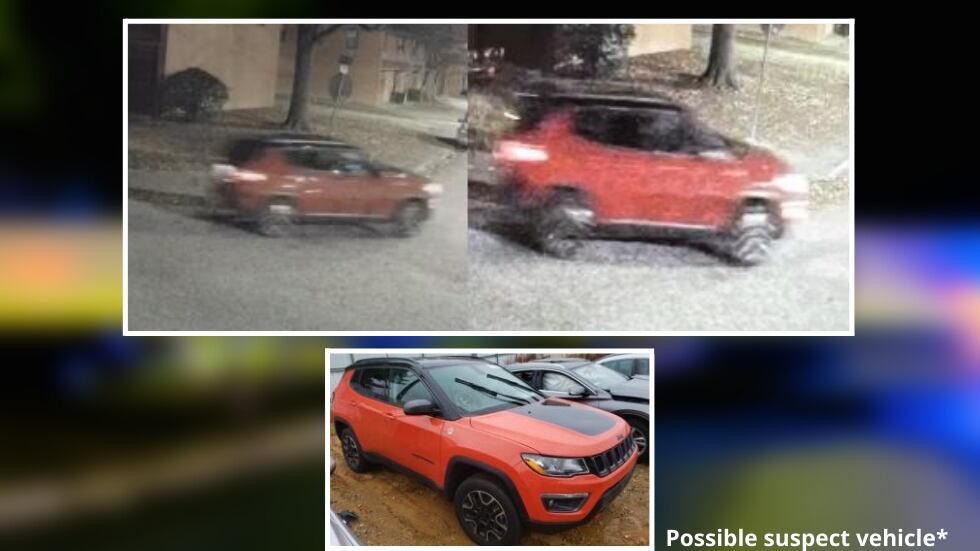 As friends and neighbors showed their support for the family on Sunday, purple balloons filled the sky during an event in Augusta held in memory of the girl.
"She had so much life left ahead of her. She was a good child," said Jamila McDaniel, Arbrie's aunt.
"She was a happy child, she smiled all the time. Anytime you would come around her it was her spirit, they took that from us," she said.
"You couldn't do nothing but love her; that was the type of personality she had," said Dominique Anthony, another aunt.
Anthony said she loved people as much as they loved her.
"She loved her family, her momma, her daddy her grandma her cousins, everybody that's around about her," said Anthony.
The neighborhood's participation in the balloon release shows her family the impact Arbrie had on everyone around her.
"It just shows me that she was loved by so many people, and that means so much to me," said Anthony.
Community members, like Jason Prouty, her dad's boss, and a family friend are rallying around her dad and the rest of his family with projects like a GoFund Me.
"I just want him to feel loved and I can't imagine, I can't fathom what he's going through," said Prouty.
Prouty said it's all in the name of showing support for a father who loved his daughter.
"His daughter was his world, he talked about her all the time," said Pourtry. "All the wonderful things she's done and how smart she is and how great she'd done in school and it's just heartbreaking."
As they remember the young victim of violence, they are hopeful for justice.
Copyright 2022 WRDW/WAGT. All rights reserved.