5th deputy charged in jail contraband scheme
Published: Dec. 20, 2021 at 1:18 PM EST
|
Updated: Dec. 20, 2021 at 1:33 PM EST
AUGUSTA, Ga. (WRDW/WAGT) - A fifth deputy has been fired and charged in a jail smuggling scheme that's brought down four other deputies and put weapons and drugs the hands of Richmond County inmates, according to authorities.
As a result of the ongoing investigation into contraband at the Charles B. Webster Detention Center, investigators have arrested Davion Deboskie.
He's been charged with violation of oath by a public officer and unlawful street gang activity, the Richmond County Sheriff's Office said Monday.
He was booked into the Charles B. Webster Detention Center.
Deboskie was hired by the sheriff's agency on July 10 and was fired effective Monday.
Four other deputies were charged last week with violating their oath – accused of gifting shanks, clubs and drugs to inmates.
They went before a judge on Thursday, and three were granted bond at over $27,000. As of Friday morning, former deputies Gabriella Anthony, Hunter Piper and Jackie Campbell had been released from jail.
But one fired deputy, Jaquan German, was not granted bond because, like Deboskie, he is also facing charges of unlawful street gang activity.
The arrests followed a massive search of the jail sparked by allegations that something was not right. The search uncovered:
23 weapons seized (19 shanks and four clubs)

Five cases of felony obstruction of a law enforcement officer

Nine tobacco cases

At least five K-2 or synthetic cannabinoid cases, including some orange peels that tested positive

At least 34 pills

Two cellphones

One phone charger

One container of homemade alcohol
Multiple inmates are facing charges.
Of the 19 shanks seized, six were given to accused murderers.
Four clubs were found in the cells of more allegedly violent criminals. One of them, Mark Crawford, was charged with three counts of possession of a weapon during a crime, two counts of armed robbery, drug charges, and now adding inmate possession of weapons.
Other contraband included a tightly rolled-up paper that can start a fire, found in the possession of Michael Mitchell, charged with possession of a firearm by a convicted felon, having a weapon during a crime, aggravated assault and murder.
Synthetic cannabinoid, pills were allegedly given to inmates like Joshua Stokes charged with murder, aggravated assault, obstruction of a law enforcement officer and now a felony drug charge.
Meanwhile at state prison ...
In a separate and apparently unrelated case, a local prison guard faces similar allegations.
Keyera Lashae Barnes, 32, was indicted last week by a Richmond County grand jury in a similar case at the Augusta State Medical Prison.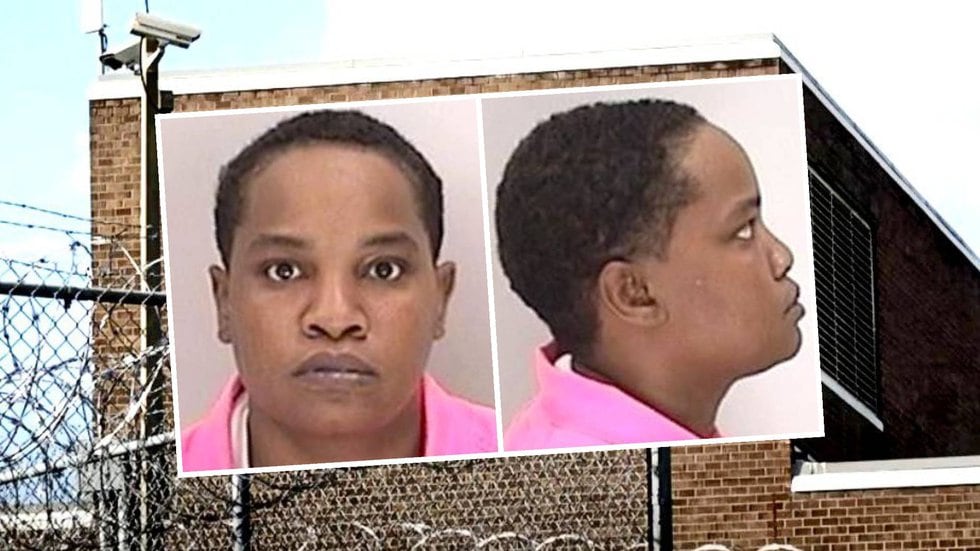 According to Richmond County jail records, Barnes was held on suspicion of violation of oath by a public officer; trading with inmates without permission; giving convicts article without the consent of the warden; crossing the guard lines with drugs, liquor or weapons; possession of marijuana with intent to distribute; and possession of methamphetamine with intent to distribute.
She was arrested Sept. 26, according to jail records. She was fired following her arrest, prison officials said.
Copyright 2021 WRDW/WAGT. All rights reserved.