Authorities investigate fire at Burke County Sheriff's Office
Published: Oct. 17, 2021 at 5:04 AM EDT
WAYNESBORO, Ga. (WRDW/WAGT) - An investigation is underway after Burke County EMA and Fire Department battled a Sunday morning fire at the Burke County Sheriff's Office.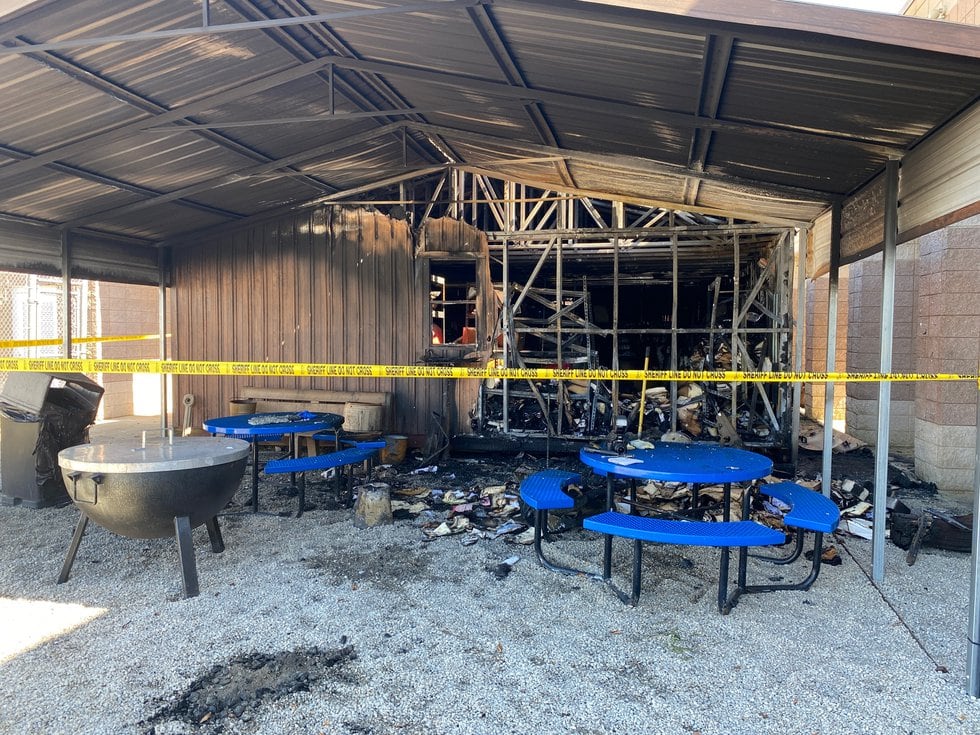 According to the sheriff's office, a resident noticed the fire and notified the detention center. EMA crews contained the flames to the outdoor records storage shed.
The sheriff's office says though no one was hurt, they lost several important files related to criminal cases, former employees, arrest data, and equipment.
State and county investigators are looking for answers. The outdoor records shed caught fire, but the main building and detention center right next to it did not.
"They're working to make a determination," said Sheriff Alfonzo Williams. "Hopefully we'll know something in the next couple days."
Williams says many files are destroyed. He says, generally, they keep a year's worth of records inside the main building. The rest go to the shed out back.
"We just have no place inside, don't have any storage inside," he said. "We've had to use these buildings for evidence storage and records storage, and it's not ideal, but it's all that we had to work with."
Williams says they have digital backups from the past five to seven years, but many older files are gone.
"It's historical data from years ago, things that we occasionally have to go back to and rely on that we'll be missing," Williams said.
He says some county officials have already reached out to him about improving storage at the sheriff's office.
"We hope to recover from here as best we can and move forward," he said.
News 12 asked the Burke County Sheriff's Office if foul play was involved. Williams can't definitively say what caused it or whether foul play is or is not suspected at this point. They say they have video evidence of the fire, but it does not show much because of the glow from the flames and lights.
Copyright 2021 WRDW/WAGT. All rights reserved.