Flooding closes Monetta bridge — and more heavy rain could be ahead
Published: Jul. 20, 2021 at 7:30 AM EDT
|
Updated: Jul. 20, 2021 at 11:28 AM EDT
MONETTA, S.C. (WRDW/WAGT) - After storms moved through the area, flooding has closed a bridge in the Monetta area, the Aiken County Sheriff's Office reports.
Just after 8 a.m. today, water was washing over the Old Shoals Road bridge over McTier Creek just north of Mount Pleasant Road in Aiken County.
The bridge was sagging on one side and two Aiken County Sheriff's Office deputies were blocking the approach.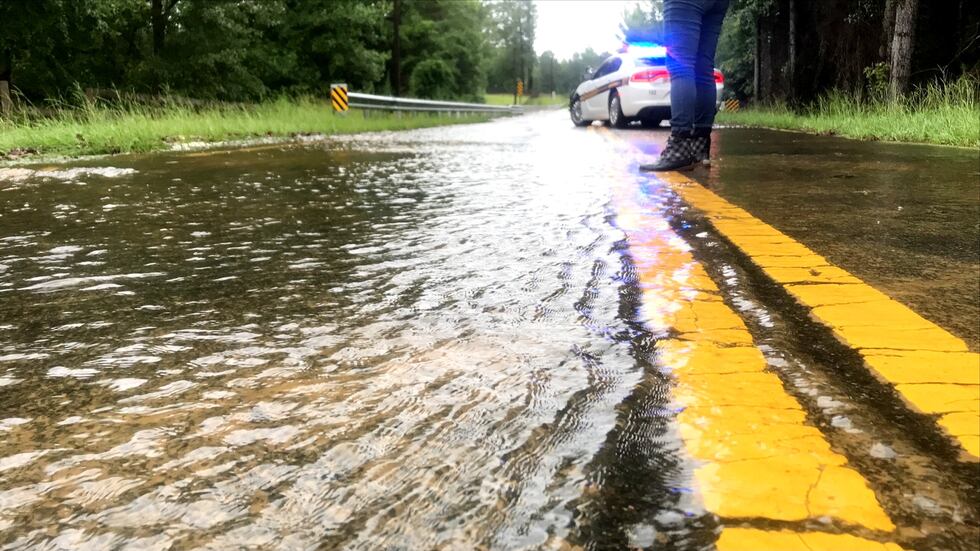 Officials with the South Carolina Department of Health and Environmental Control blamed the flooding on high flows through a nearby dam's primary and auxiliary spillways. They said the dam hadn't failed.
The South Carolina Department of Transportation said it is still intact but was swamped by water running downhill on the road.
The bridge and road will be inspected once the water subsides, officials said.
"Local authorities are aware of the situation and taking appropriate actions," said Derrek M. Asberry of DHEC.
More heavy rain might be on the way. News 12 First Alert meteorologists say there could be numerous showers and thunderstorms with locally heavy rainfall today, but the risk for flash flooding will be marginal and the threat of severe weather will be low.
The chance of heavy rain is due to a moist air mass with a frontal boundary stalled to our north.
Maximum temperatures will be below normal in the 80s, and the marginal risk for flash flooding will continue into Tuesday night.
On Wednesday, the chance of showers and thunderstorm may be lower but locally heavy rainfall will still be possible, with the storms chances highest mainly after lunchtime.
Flooding closed several roads in Aiken County on Monday afternoon as storms moved through the region, dumping 5 inches or more of rain.
At one point, parts of Richland Avenue, Whiskey Road and Edisto Avenue were closed.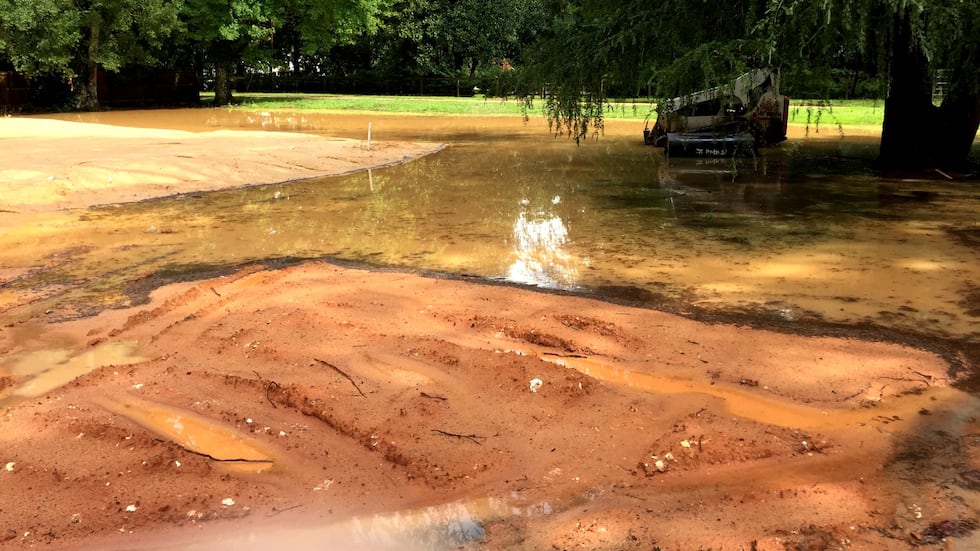 On Richland Avenue around 2 p.m. Monday, officers blocked all lanes of Richland in front of a CVS were diverting traffic through the large parking lot in front of Ollie's Outlet.
After the rain moved through and the roads had reopened, there was evidence of the flooding such as mud and debris on the roadways.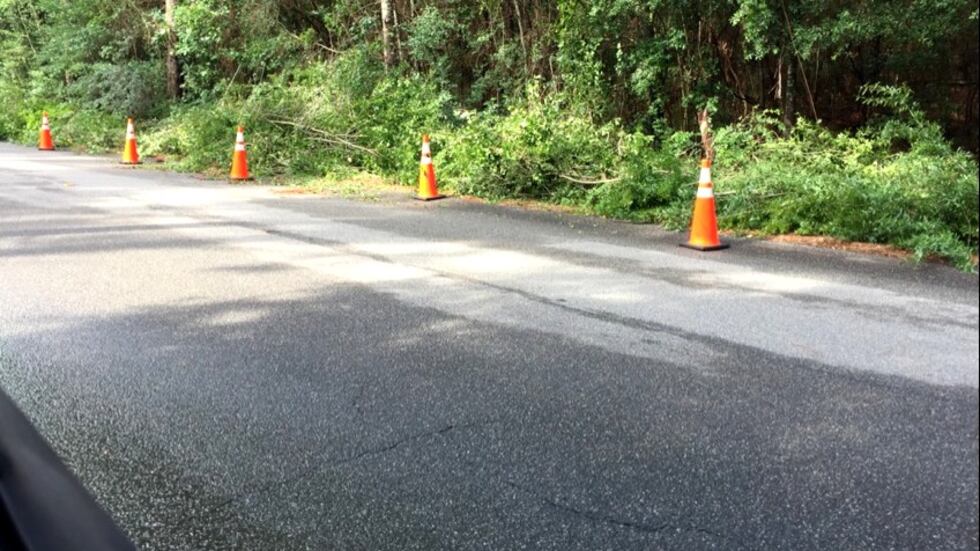 Copyright 2021 WRDW/WAGT. All rights reserved.