GBI autopsy confirms triple homicide in Bulloch Co.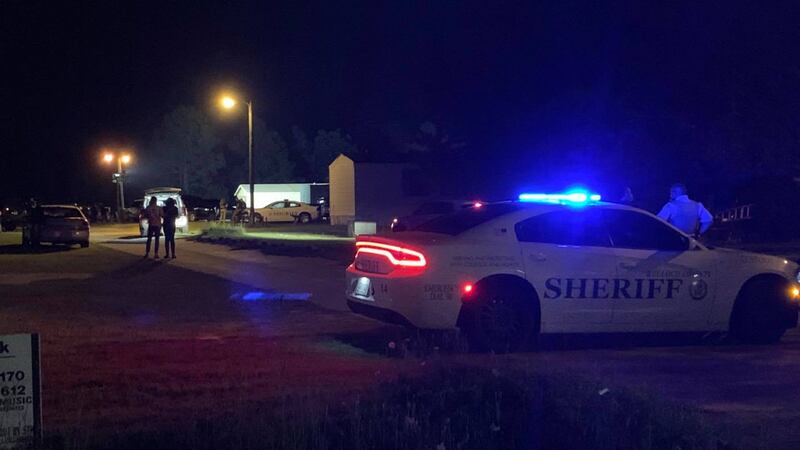 Published: Jul. 4, 2021 at 10:21 PM EDT
|
Updated: Jul. 12, 2021 at 5:43 PM EDT
BULLOCH COUNTY, Ga. (WTOC) - UPDATE: The GBI released an update on Friday, July 9 with information from an autopsy performed by a GBI Medical Examiner confirming this as a triple homicide investigation.
Preliminary results show the manner of death for all three victims is homicide by gunshot.
It left a grown brother and sister along with friend dead at the sister's home.
Neighbors say they'll breathe a sigh of relief when they know more about what happened and why.
The owners of Lundy's Trailer Park began cleaning the home after investigators have scoured it for clues in the shooting that happened last Sunday evening. Deputies first found Brittany Sneed-Mack outside the home with a gunshot wound. Once they got inside, they found her brother Travis Sneed and her friend Kristina Soles both dead of gunshots.
Neighbors say they're uneasy with the case still open and few answers to them or the public. In fact, one person said some neighbors are staying elsewhere with friends or relatives until they know what happened.
The case remains active and ongoing.
The Georgia Bureau of Investigation and the Bulloch County Sheriff's Office are investigating multiple fatalities at Lundy's Trailer Park on Miller Street Extension, outside of Statesboro.
The Bulloch County Sheriff's Office was called out around 7:00 p.m. on Sunday for a report of a female gunshot victim. When deputies arrived, they found Brittany Sneed Mack, 35, outside of the home, on the porch with gunshot wounds. She was pronounced dead on the way to the hospital.
When officials went inside of the home, they found Travis Sneed, 37, and Kristina Soles, 37, had also died from gunshot wounds. Those two were taken to the GBI's Medical Examiner's Office in Pooler for autopsies.
"We want to let the public know that we don't think they're in any danger. We are working to identify suspects. And we will continue to look until we come to some sort of conclusion," Capt. Todd Hutchens, with the Bulloch County Sheriff's Office, said.
The investigation is still ongoing in this case. Anyone with information is urged to contact the Bulloch County Sheriff's office at 912–764–8888 or the GBI Regional Investigative Office in Statesboro at 912–871–1121. Tips can also be submitted by calling 1-800-597-TIPS (8477).
Copyright 2021 WTOC. All rights reserved.